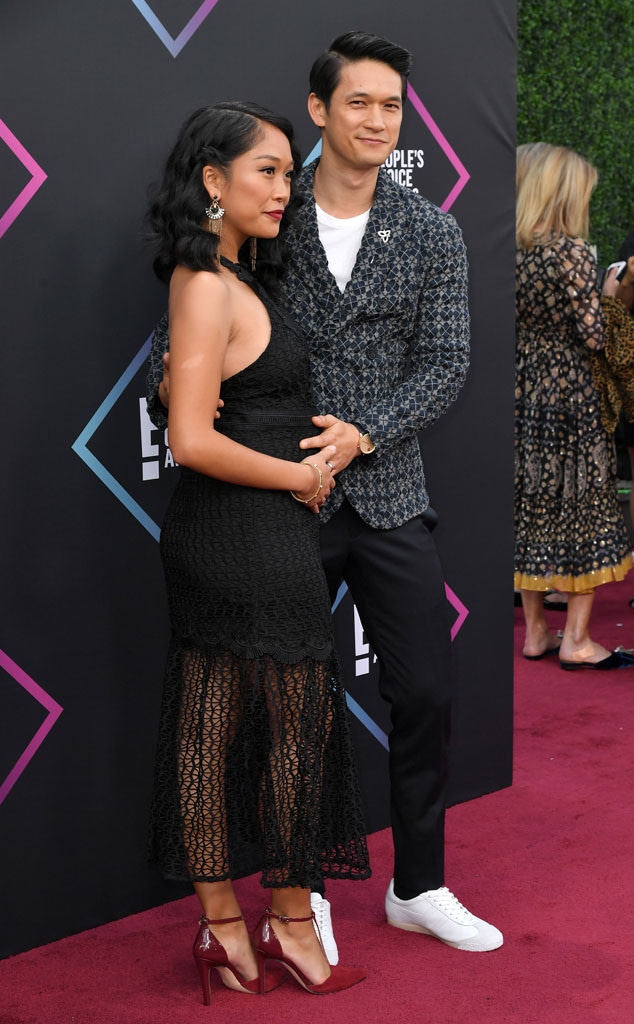 Rob Latour/Shutterstock
Now this is one glamorous date night!
However, we can't say we're surprised that so many fabulous couples have hit the 2018 E! People's Choice Awards red carpet. Not only is the Hollywood event the perfect place for celeb duos to dress in their finest formal wear, but the E! awards show also allows our favorite pairs to flaunt their envy-inducing love.
Obviously, we're talking about Harry Shum Jr. and Shelby Rabara as they couldn't be cuter. In fact, their appearance at the PCAs came mere hours after the duo announced they're expecting their first child.
Of course, Harry and Shelby aren't the only notable twosome to pop up at the awards show. Johnny Galecki and Alaina Meyer even made their red carpet debut as a couple at the celeb-filled bash.

For a closer look at all the love that hit the red carpet, take a peek at the sweet snaps below!