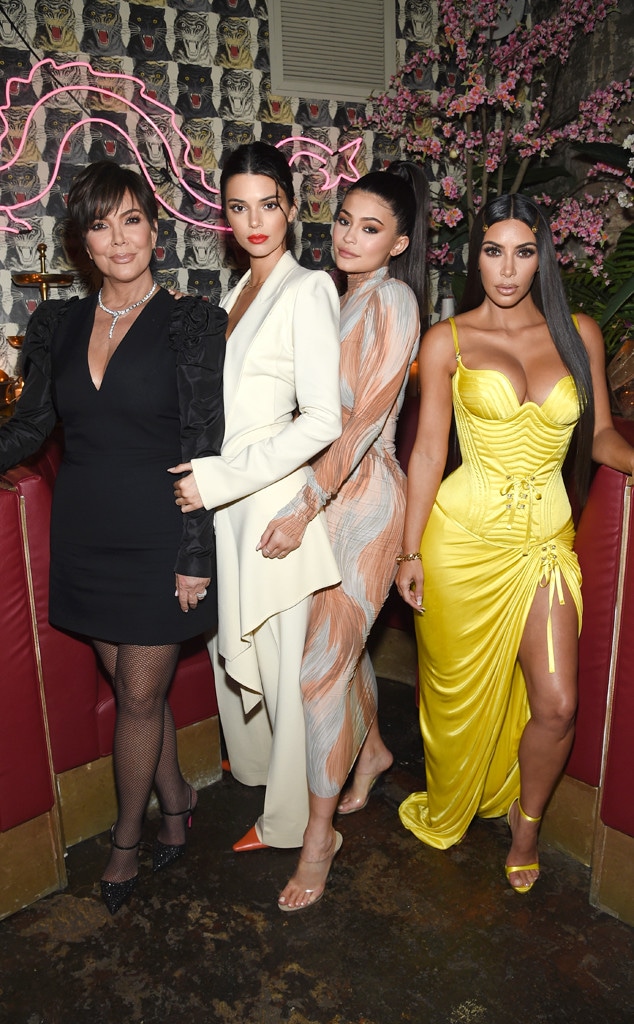 Dimitrios Kambouris/Getty Images
Kris Jenner goes by a lot of names: Momager, Lovey. But today, she is the birthday girl.
While the family matriarch has basically been celebrating her 63rd birthday for the past week, Monday marked the official day of her 63rd trip around the moon. Last week, Kylie Jenner kicked off the birthday celebrations by gifting Kris a red Ferrari 488, which is an estimated $250,000. Kylie surprised her mom while she was in her star spangled pajamas, but Kris was overjoyed nonetheless.
Now, on the Momager's actual birthday, the Kar-Jenner kids took to social media to shower their mother with praise in heartfelt videos, messages and photos.
Khloe honored her mother on her 63rd birthday by writing a lengthy post about the strength she receives from the "Momager", especially in the past year. "Without you, I would never be where I am right now. Literally and emotionally," Khloe wrote. "You've been my biggest inspiration for all of the years of my life." 
In addition to the adorable photo of Kris and True, Khloe shared many candid videos of Kris with the family over the years. Even late family patriarch Robert Kardashian Sr. was included in the touching video montage. 
Kim also gave Kris a shout-out on her Instagram in celebration of Kris' birthday. Like Khloe, Kim shared a cute photo of Kris with MJ, Chicago and True at their cupcake party. Alongside the photo, she wrote, "I'm just so grateful for everything you do for us! You really are the best support system and friend anyone could ask for!"
Even though Kylie already bestowed her mom with a major gift, she made sure to show her some love on the Birthday Girl's big day too.
Happy Birthday Kris!