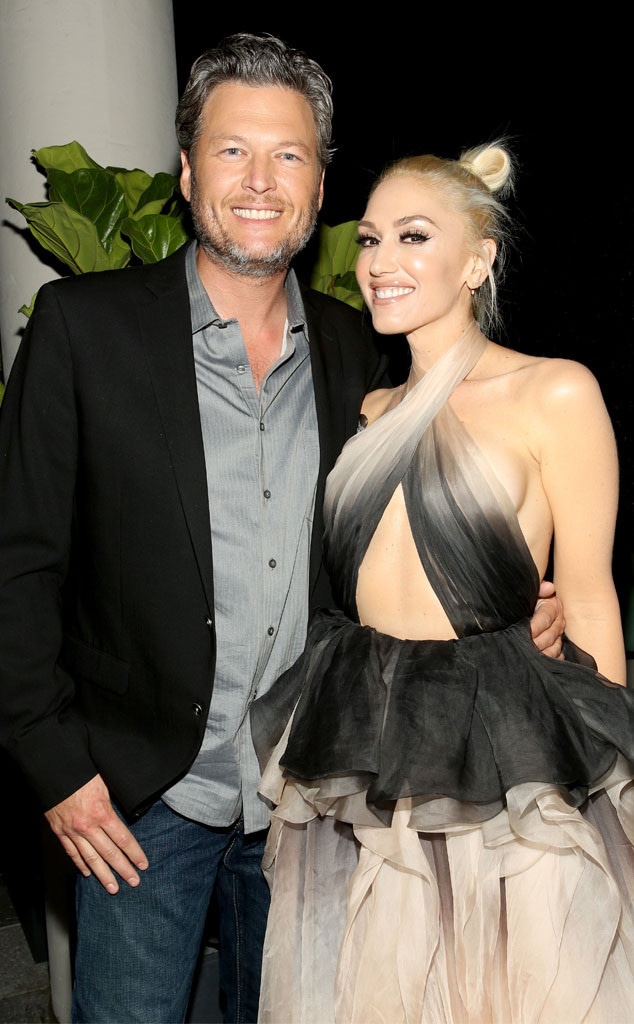 Rachel Murray/Getty Images for Glamour
Blake Shelton's "Sexiest Man Alive" reign is coming to an end.
It was announced around this time last year that the country singer had scored the coveted title, but tonight, someone new will take over the role. Ahead of Monday night's announcement, Shelton sat down with Ellen DeGeneres to talk about his sexy reign coming to an end, and what his girlfriend Gwen Stefani thought about his title.
"I feel like sexy ends when I'm not 'Sexiest Man Alive' anymore," Shelton told the talk show host on Monday's episode of The Ellen DeGeneres Show. "I don't feel like it exists anymore, I feel like it's over."
After it was announced that Shelton was People's 2017 choice, the "I Lived It" singer received a lot of backlash on social media. So when asked about tonight's announcement, Shelton said that while he hasn't heard who it is, he does "hope to hell it goes over way better" than last year.
"I wish whoever it is luck," Shelton added.
"Yeah, it's hard, to have that title because then, there's a lot of expectation," DeGeneres said. "Did Gwen suddenly expect more from you?"
"She did," Shelton laughed. "It's supposed to be like a superpower, or whatever. I don't think she felt the power."
Trae Patton/NBC/NBCU Photo Bank via Getty Images
After a photo of the couple kissing appeared on the screen, Shelton asked, "Can you believe that she's with me? What is wrong with her? There's something wrong with her."
It was actually three years ago this month that Shelton and Stefani's romanced was confirmed. Shelton's rep confirmed to E! News at the time that the pair were definitely dating.
Watch the video above to see Shelton talk about Stefani and their Halloween celebration!