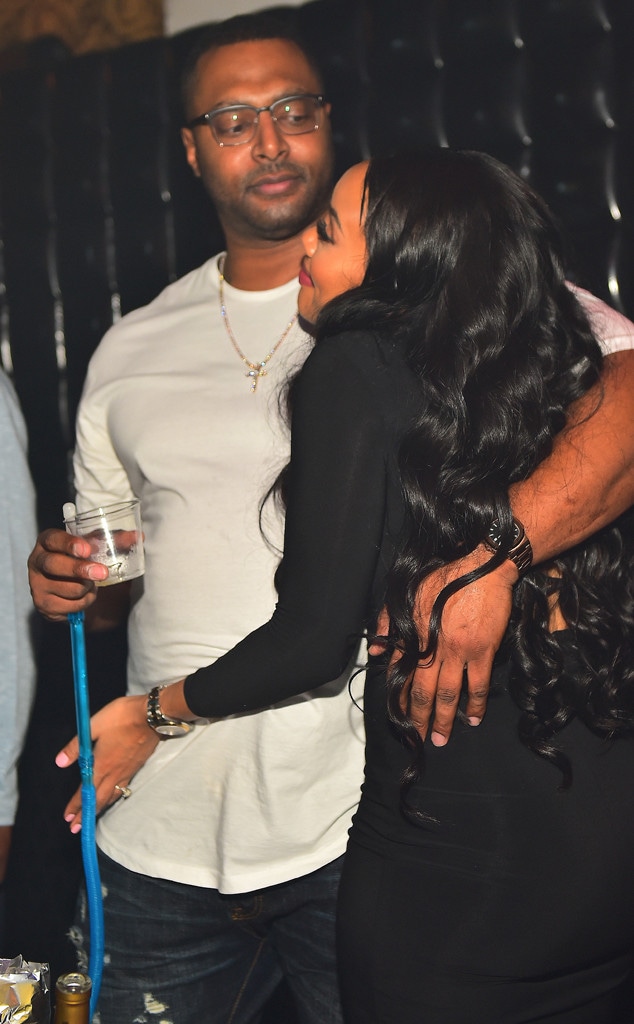 Prince Williams/WireImage
Rev Run's daughter and WE tv star Angela Simmons is mourning the death of Sutton Tennyson, her ex-fiancé and father of their 2-year-old son, after the man was shot dead outside his Atlanta home.
A police spokesperson told E! News that officers responded to a call about shots fired at Tennyson's home and found a 37-year-old man lying dead on the floor of his open garage, with multiple gunshot wounds. The spokesperson said that preliminary information indicates that he had been talking in the driveway with another man and that the conversation escalated and the suspect shot him multiple times before leaving the scene. The case remains under investigation by the Atlana Police Department's Homicide Unit.
On Sunday, Simmons, 31, paid tribute to Tennyson, 37, on Instagram, posting several pics of the two with their son, Sutton Joseph Tennyson Jr.
"Thank you for leaving behind my greatest gift," wrote the former Run's House and Growing Up Hip Hop star. "I'm hurting. I'm numb. Thank you for the out pouring of love everyone. I cant believe I'm even saying Rest In Peace Sutton. I promise to hold SJ down in every way I promise."
Simmons and Tennyson got engaged in April 2016. She gave birth to their son that September. Simmons and Tennyson broke up the following year.
Datari Turner, creator and executive producer of Growing Up Hip Hop and Growing Up Hip Hop Atlanta, also spoke out about Tennyson's death.
"We obviously are deeply saddened by Angela's loss," Turner told E! News. "I heard the news yesterday and immediately reached out to Angela. She will have all the support from me and the rest of our team that she needs, and she already has a great support system with her family."
—Reporting by Beth Sobol