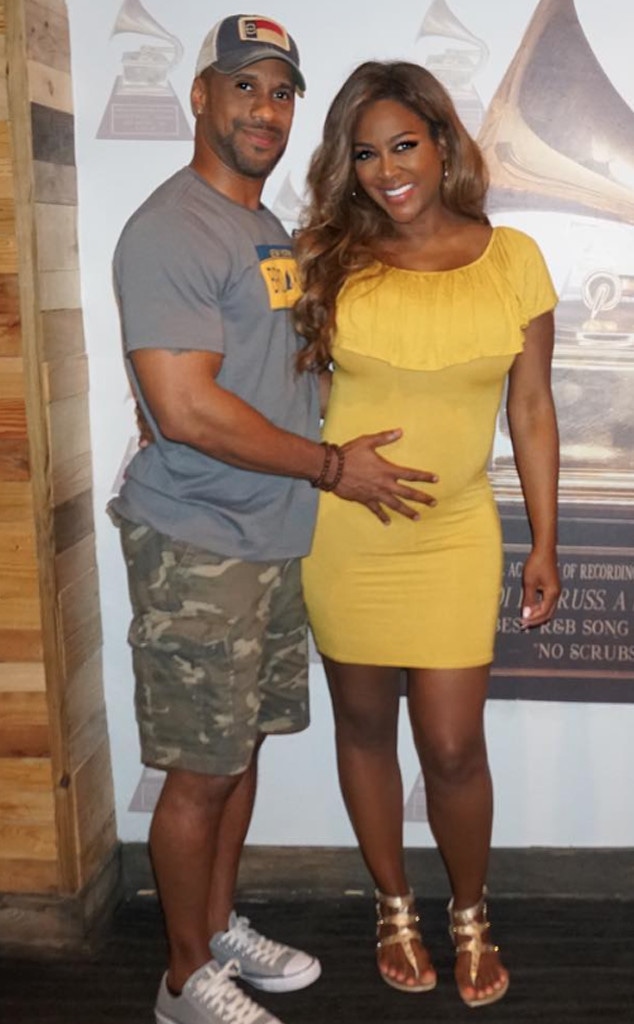 Instagram
The Real Housewives of Atlanta star Kenya Moore has given birth to her first child.
The 47-year-old and her husband, Marc Daly, welcomed daughter Brooklyn Doris Daly on Sunday. People added that the baby girl weighs 5 lbs. and 12 oz.
"She's so perfect and strong!" Moore wrote on Instagram. "Marc was incredible in the deliver room. I lost a lot of blood so I'm very weak but they both were strong for me. God is so good. We are blessed and doing well. My heart is so full at the abundance of love for our family! We love you all. #TheDalys #babydaly #BrooklynDaly #family #love."
The Housewives member told Bravo host Andy Cohen in April that she was pregnant.
"We will definitely be welcoming a boy or girl in late this year," she said. 
Last weekend, Moore revealed on Instagram that she suffered from preeclampsia during her pregnancy, which caused her to gain 17 pounds as well as swelling in her feet. "I gained 17 lbs in ONE week due to severe swelling and water retention, high blood pressure, and excess protein in urine. This is NOT normal!" she captioned a photo of her feet not long before giving birth.
According to the Mayo Clinic, preeclampsia is "complication characterized by high blood pressure and signs of damage to another organ system, most often the liver and kidneys."
Despite the health scare, Moore and Daly remained positive about the baby. She has referred to her baby as a "miracle."  She wrote about the experience of her ultrasound and hearing her baby's heartbeat. "I couldn't believe this miracle was growing inside me," she captioned the video. "And its heart was beating so fast!"
In September, Moore discussed her bun in the oven with E! News. "Everything is good and healthy," she said. Apparently, she and Daly had the name picked out a while ago and decided on a unisex name because they wanted the sex reveal to be the day she gave birth. "My cousin actually said it at a family function once. Marc and I both looked at each other and we were both like, 'Oh my God! That's an amazing name," she revealed to us. "It means so much to us. It has great significance to us."