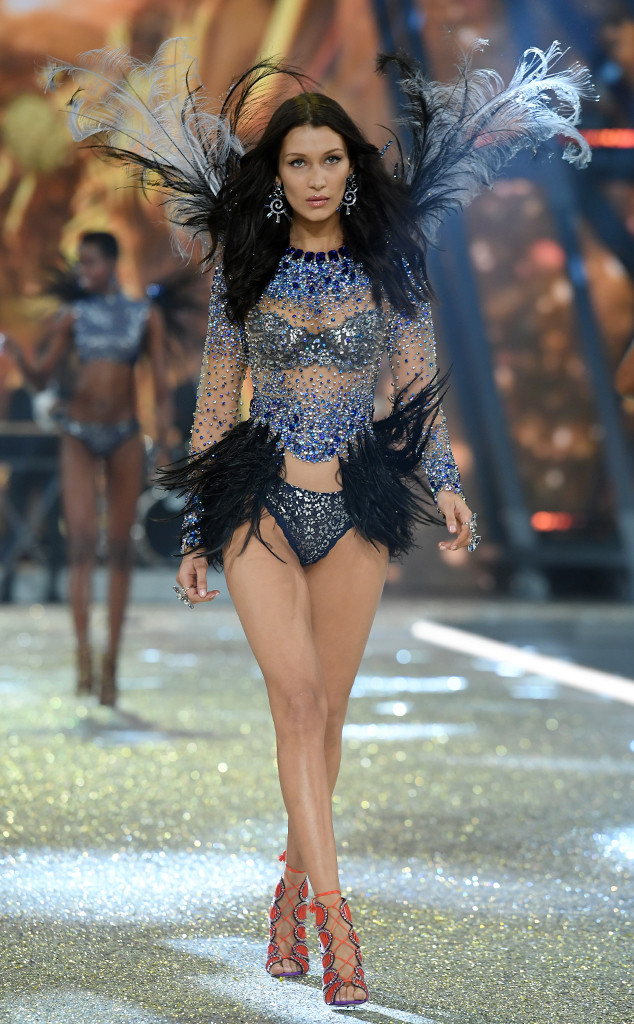 Dimitrios Kambouris/Getty Images for Victoria's Secret
Bella Hadid is ready for her wings.
The 22-year-old model took to Instagram on Saturday just days before the 2018 Victoria's Secret Fashion Show in New York City. Bella posted a few photos on social media of herself wearing a black bra and black underwear with knee-high boots. She had her fitting today for the show and described the experience and her emotions.
"I can't wait for you to see all of the beautiful outfits ...i'm so grateful to be a part of the show again," she captioned the photos of her. Additionally, Bella said she was "feeling happier and healthier than ever."
The model also included a parenthetical comment as a preemptive explanation in case she were to receive any type of body-shaming from critics. She said, "All body types are different and react differently with a great workout routine and a healthy diet."
Bella has appeared in the fashion show a number of times, including in 2016 when her boyfriend, The Weeknd, was one of the performers.