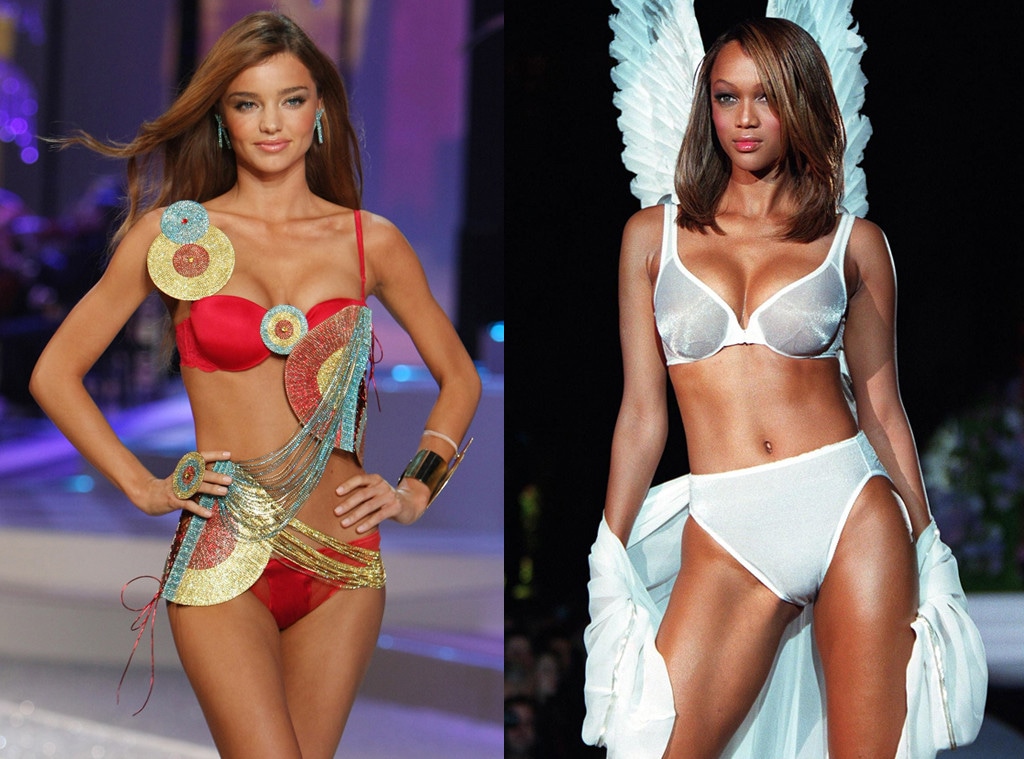 JON LEVY/AFP/Getty Images
The 2018 Victoria's Secret Fashion Show is right around the corner, and the Angels are more than ready to take flight down the runway.
The inaugural event began in 1995 and has since become the most-watched fashion show on television, according to Harper's Bazaar, with 800 million people tuning in. This year's VS Fashion Show will take place stateside in New York City, whereas last year the runway was in Shanghai, China. Many models, including Gigi Hadid and performer Katy Perry, had to drop out of the show at the last minute after being denied entry into the country. 
"I'm so bummed I won't be able to make it to China this year," Hadid tweeted before the show last year. "Love my VS family, and will be with all my girls in spirit!! Can't wait to tune in with everyone to see the beautiful show I know it will be, and already can't wait for next year! :) x."
Both Gigi and Bella Hadid will be in the show this year.
The 2018 show will have a number of VS veterans and newbies. Barbara Palvin, for instance, is returning to the show after 6 years. Other recognizable faces who have strutted their wings include Kendall Jenner, Adriana Lima and Behati Prinsloo. New to the show this year are models like Winnie Harlow, Iesha Hodges and Josie Canseco. 
There will also be plenty of big-name musicians and performers at the show, including Halsey, Shawn Mendes, Bebe Rexa, The Chainsmokers, Rita Ora and Kelsea Ballerini.
As the Victoria's Secret Fashion Show celebrates its 23rd birthday, take a look at the gallery below to see the similarities and differences of the fashion show in both 1998 and 2008.
The 2018 Victoria's Secret Fashion Show airs Sunday, Dec. 2 on ABC.