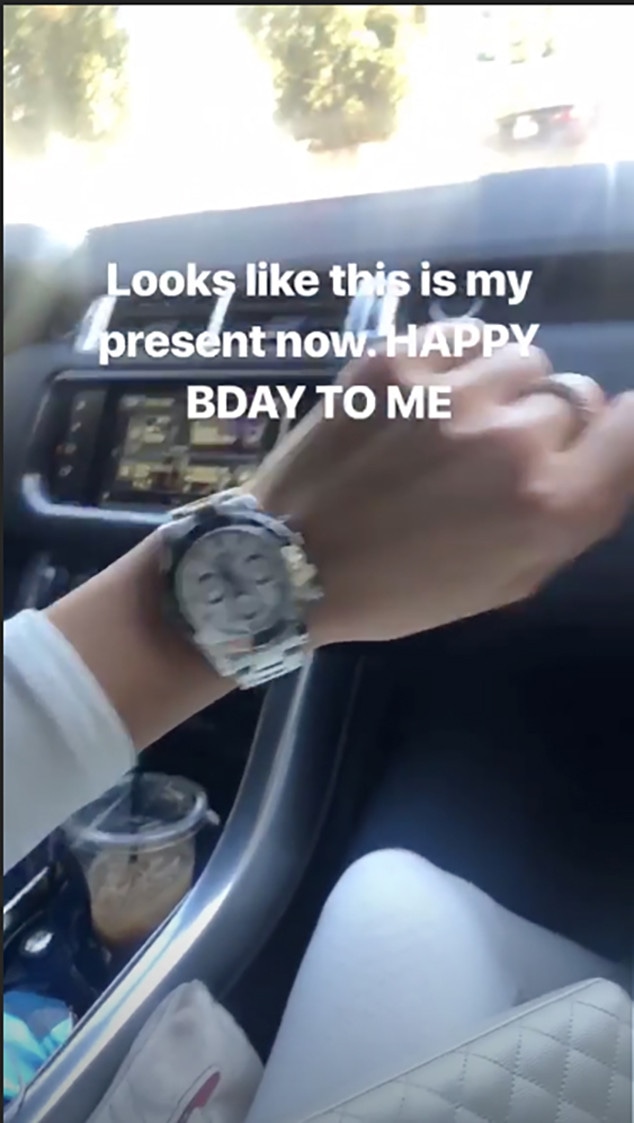 Instagram
Olivia Culpo is showing Danny Amendola everything he is missing out on, including a pricey new Rolex.
On Friday, the model showed off her glitzy new Rolex watch, which costs an estimated $12,000. Olivia flashed the watch on her Instagram Story, along with the caption: "Looks like this is my present now. HAPPY BDAY TO ME."
Funnily enough, she happened to share a glimpse of her new purchase on the same day as Danny's 33rd birthday. Coincidence? The answer is most likely no. 
Just two days ago, the star split with the NFL player after risqué photos of him and another woman surfaced. Understandably, a source previously told E! News Olivia was "disappointed and shocked" by the photos.
According to the same source, "Danny has reassured Olivia that Bianca is a longtime friend and they were just catching up," but Olivia clearly didn't buy it since she broke up with the Miami Dolphins player soon after.
Watch:
Olivia Culpo Breaks Up With BF Danny Amendola
Olivia and Danny first started dating in 2016, however, they broke up for some time earlier this year. Sources previously told E! News that their demanding work schedules and differing lifestyles created tension in their relationship. But in July, they decided to give things another try in the hopes that things would work out this time around. 
"They really care about each other and want to make the distance work," the source previously shared. "Danny flew back to L.A. with Olivia and he is going to be staying with her for a bit. They are trying to be a normal couple as long as possible until Olivia flies off to her next work commitment, but she is hoping he will tag along until his season starts."