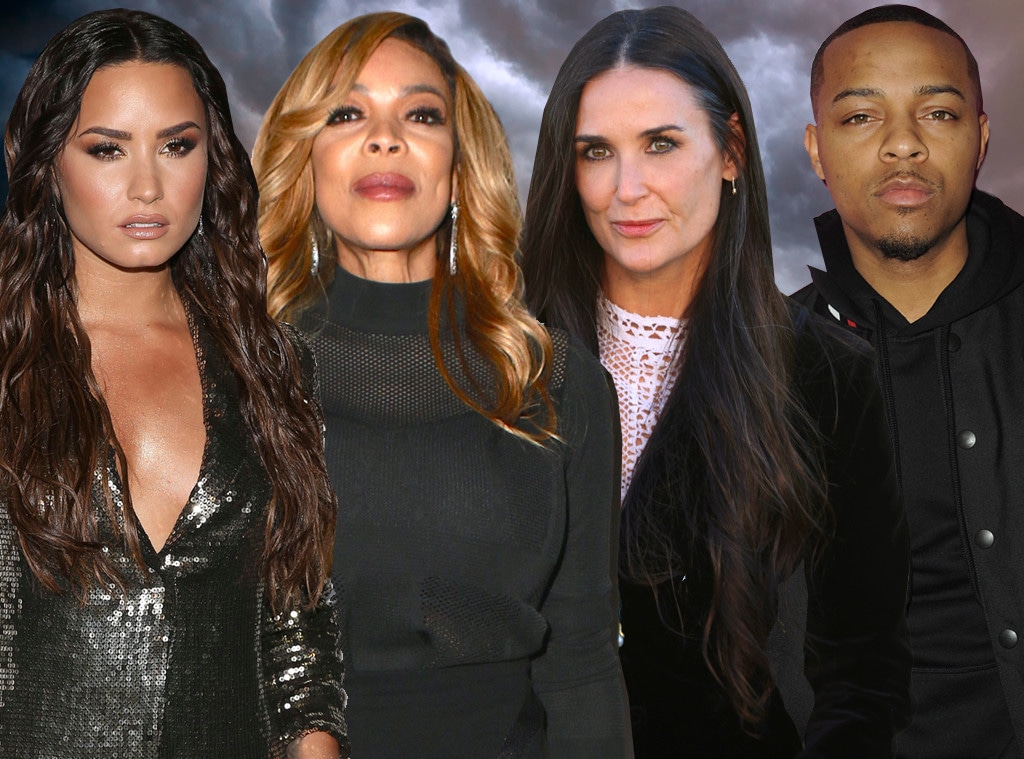 E! Illustration
For as long as Hollywood has existed, drug and alcohol problems have seemed to plague its population.
And for almost as long, those struggling from addiction have kept to the shadows, left to suffer in silence, cloaked unfairly in shame. But as the nation as a whole continues to be rocked by an opioid crisis that seems never-ending, and as events like Demi Lovato's nearly-fatal July overdose and Mac Miller's actually fatal OD in September continue to leave us gutted, the shame is slipping away, replaced by a clearly vital need to share one's story.
Whether it's to help prevent yet another tragedy in their community or to put a face to a disease that still carries an unfair stigma or to simply just release a bit of their own darkness to let the light in, these stars have spent 2018 getting very real about their struggles with addiction.