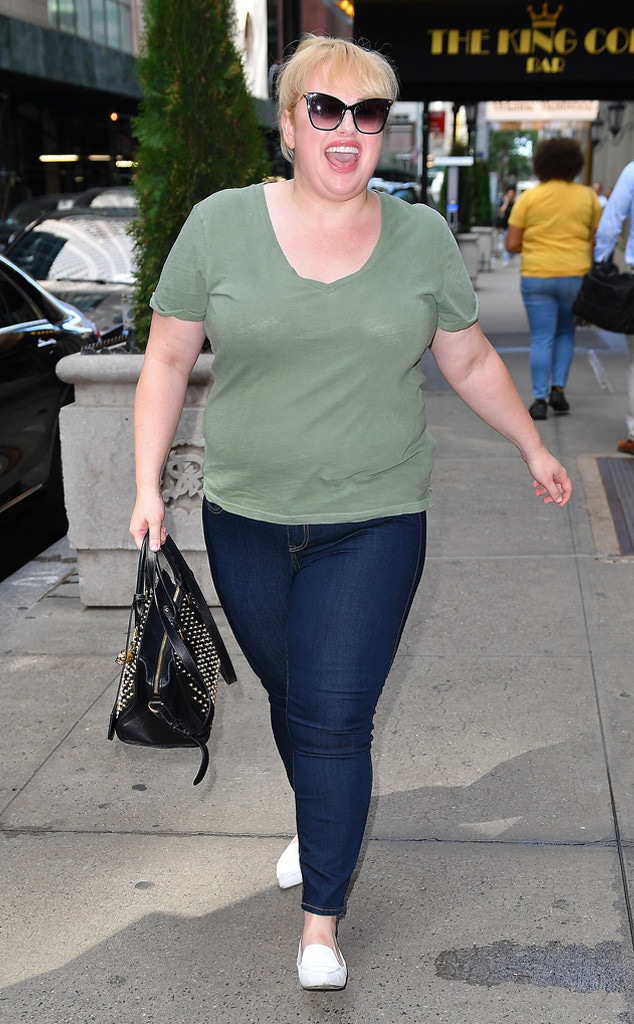 Robert O'neil / SplashNews.com
Rebel Wilson, the first plus-sized female star of a rom-com? Fake news.
The actress appeared on The Ellen DeGeneres Show recently to promote her new movie, Isn't It Romantic. She told Ellen DeGeneres, "I'm kind of proud to be the first-ever plus-sized girl to be the star of a romantic comedy."
Twitter was quick to cite several examples proving otherwise.
"Queen Latifah begs to differ," wrote user @kohkohbxtchzz.
The star had appeared in the rom-coms Just Wright and Last Holiday.
"Rebel Wilson saying she's the first plus sized girl in a rom-com like this iconic gem doesn't exist," tweeted user @florababe_, referencing the latter film.
Other people cited Ricki Lake and Nikki Blonsky, who starred in two versions of Hairspray. Lake also played the lead female role in the 1989 TV romantic comedy movie Babycakes.
"S--t, Mo'Nique too," tweeted user @DerekIsNormal., citing the star's main role in the 2006 rom-com Phat Girlz.
User @Halfapintdoll wrote, "I love @RebelWilson as much as the next girl, but she isn't the first plus sized woman to play the lead in a romantic comedy. Queen Latifah and Mo'Nique have both played romcom leads."
"Yeah I of course know of these movies but it was questionable as to whether: 1. Technically those actresses were plus size when filming those movies or 2. Technically those films are categorized/billed as a studio rom-com with a sole lead," Wilson responded on Twitter. "So there's a slight grey area."
"I fully take all the comments onboard though so thank you," she added.