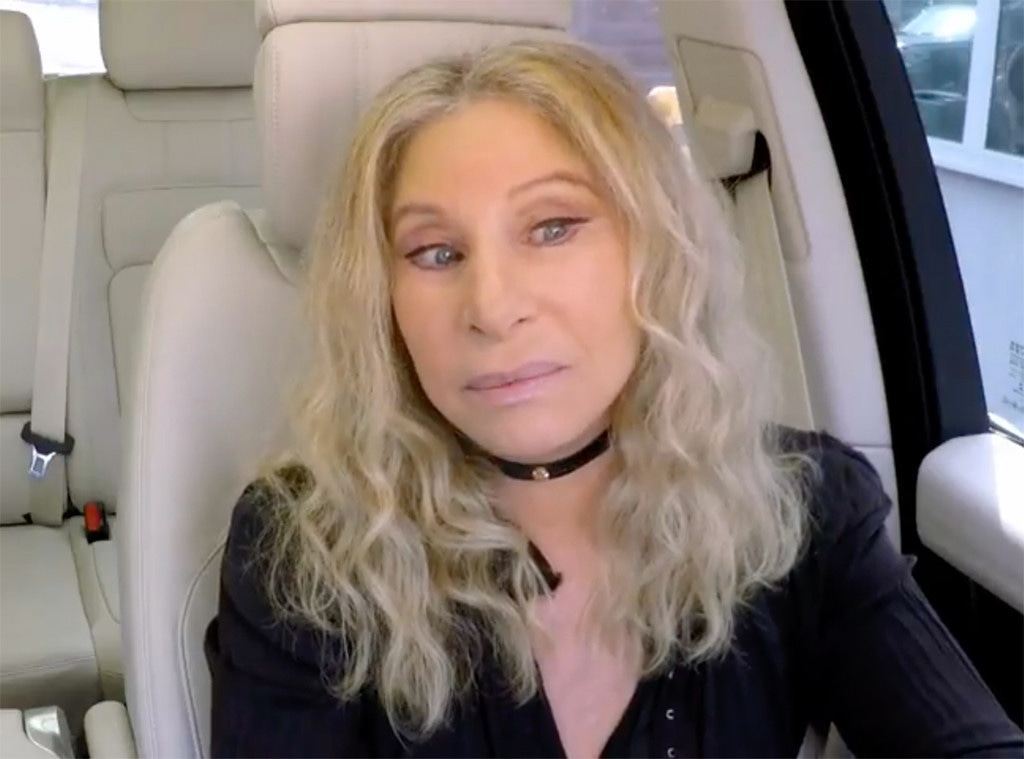 CBS
What a dream to be driven around by Barbra Streisand...until you learn she failed her driver's license test three times. Recently. 
That what James Corden's experience in the latest Carpool Karaoke, in which James sat in the passenger seat while Barbra shared stories of taking her driver's test, forcing Apple to get Siri to learn how to pronounce her name correctly, and that 27 year hiatus she took because of stage fright. 
While she says she no longer gets nervous nervous, she still doesn't love it. 
"I don't want to disappoint people," she told Corden, explaining that before every show, she now says "Let go and let God." 
Together, James and Barbra sang a whole medley of songs—old hits, new hits, and covers, and James even got Barbra to join in on some Cardi B, even if she had no idea what she was saying. 
Finally, they ended the ride with a rendition of "Don't Rain on My Parade," and it was, obviously, delightful. 
The Late Late Show with James Corden airs weeknights at 12:37 a.m. on CBS.