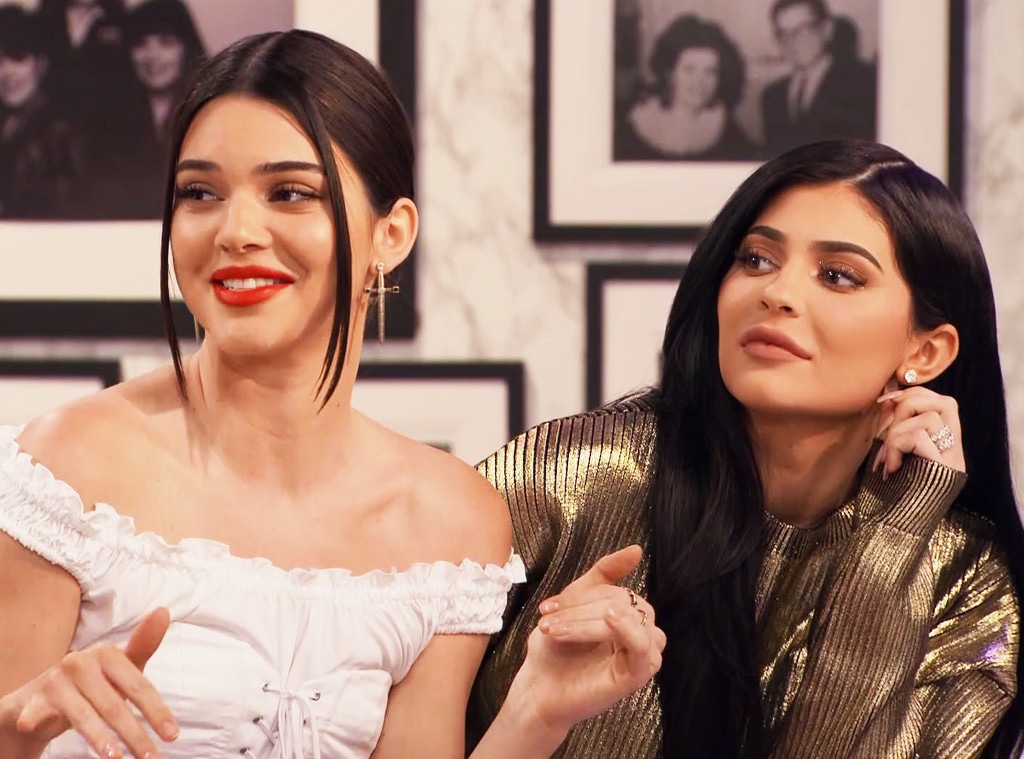 E!
Kendall Jenner is opening up about her teenage years.
As she has gotten older, Kendall has become an open book when it comes to living life in the spotlight and dealing with anxiety, but now she is getting candid about the insecurities she faced socially. In an interview with Daniel Chetrit of ZAZA WORLD RADIO, the supermodel revealed she used to be upset because of her struggle to make friends as easily as Kylie Jenner once did. "I remember there was a time when I was in middle school, even high school a little bit, I didn't have that many friends," Kendall shared. "I was sitting in my room a lot of days crying because Kylie had so many friends, and I didn't know what to do, and it's gonna make me emotional right now."
Rather than doing the typical things teenagers do, Kendall found solace in horseback riding. She said, "I would just sit with my horses and I'd go ride all day. I'm not kidding. I ride from 8:00 AM to 8:00 PM. I would ride all my trainer horses because I had nothing better to do during the summer." That, and scaring her family when she could. 
"Yo, I just wanna say, Kenny would tell me that she used to wait for Kylie to come home, to turn a corner, she would wait behind the couch for an hour and a half, to scare her," Daniel revealed.
Then, as the girls grew older, Kendall found that she was finally finding the friendships that she desired when she was a teenager. Kendall marveled at the way her life has transformed over the years. "I really was like, 'I'm never gonna have friends', and to look at my life now. It's so crazy," the 22-year-old shared.
In a sense, she said it's like she and her baby sister "flipped roles."
Of course, Kylie still is the same social butterfly Kendall remembers from their youth, but both of their social lives have changed. Kendall said ,"It's crazy cause I really never thought that I would have more friends than Kylie... not that that's ever a competition or should be anything we'd ... I don't want that to come off weird, but again, she's so happy with the life she's living."
The change in their lifestyles is totally understandable now that Kylie is a mom and Kendall has become a highly-sought after model. And, despite these differences, both sisters rely on one another just as much as they used to, if not more, especially when it comes to navigating the difficulties of fame and fortune. She explained, "I think that if I didn't have you guys, my homies, and my family around me, the people that I love so much, I would not have the same security within myself to be able to look at those comments and not care about them."
To hear the full interview, listen live for free at apple.co/B1_ZazaWorldLive this Friday, November 2nd at 12 p.m. P.S.T. on Beats 1 on Apple Music.