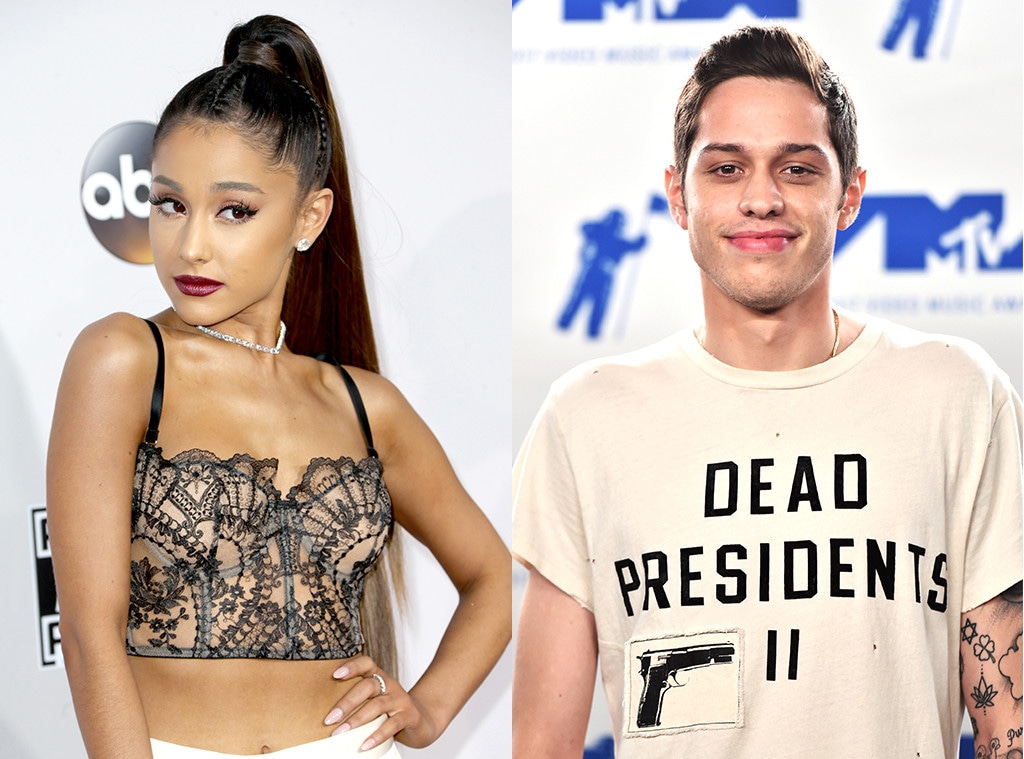 Frederick M. Brown/Getty Images; Alberto E. Rodriguez/Getty Images
Ariana Grande wants her name out of Pete Davidson's mouth.
The Saturday Night Live star didn't explicitly call out his former fiancé in a teaser for the upcoming episode, but a clear reference to his and Ariana's short-lived engagement was made when he joked about proposing to musical guest Maggie Rogers right after meeting her. 
"Hey Maggie, I'm Pete," Davidson says alongside host Jonah Hill. "You wanna get married?" After she declines, he responds, "0 for three."
Making light of their relationship did not sit well with Ariana, who took to Twitter on Thursday with her candid thoughts on the clip. 
"For somebody who claims to hate relevancy [you] sure love clinging to it huh," she wrote, adding, "Thank [you], next."
The "God Is a Woman" pop star declined calling Davidson out, but several other fan tweets that Ariana engaged with make the intended recipient of her shade quite obvious.  
Ariana retweeted and liked one Twitter user who wrote, "SNL is about to milk their breakup just like they did with the engagement" as well as an edited clip of Maggie turning Pete down. 
Petty with a capital P is an understatement. 
The 25-year-old pop star is slowly but surely distancing herself from Davidson since calling it quits in mid-October. She recently covered up two of their many matching tattoos and is gearing up to hit the road on her Sweetener World Tour in 2019. 
Watch:
Ariana Grande's Brother Gives Post-Pete Davidson Update
Big brother Frankie Grande gave E! News an update on how Ariana is doing at Heidi Klum's Halloween bash, summing up perfectly why she's not someone to mess with. 
"She's a strong powerful woman. She's working really hard and I'm so unbelievably proud of her as I always am as her big brother."  
During the Season 44 SNL premiere, Davidson made several mentions of his relationship with Grande, including, "I got engaged and no one could believe it. I can't believe it and I get it. She's the No. 1 pop star in the world and I'm that guy from SNL everyone thinks is in desperate need of more blood."