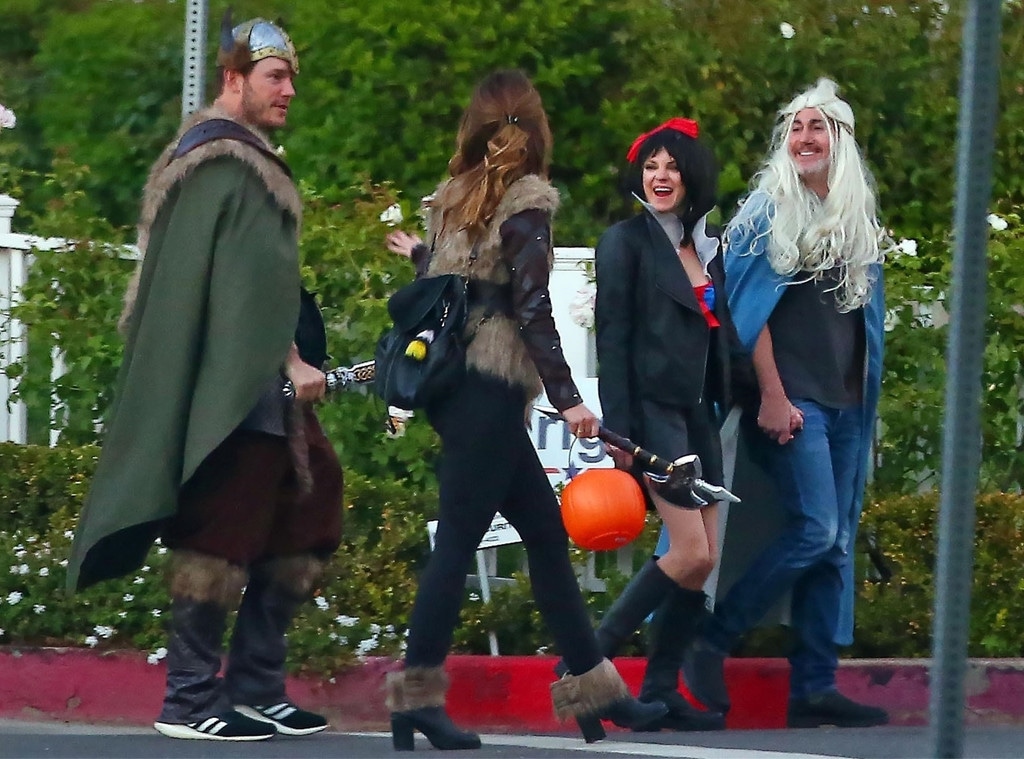 BACKGRID
Like they always say: Holidays can bring families together.
Chris Pratt and Anna Faris proved once again that they are on friendly terms as they came together to celebrate Halloween with their son Jack.
In photos obtained by TMZ, the proud mom and dad were able to trick or treat together with their boy who was dressed as a super cool ninja.
Anna chose to channel Disney's Snow White while Chris went as a strong, mighty Viking. "Dude, can you believe this costume was only $19 bucks?" the actor shared with his followers on Instagram Stories. "It's freaking crazy. Come on! Let's go baby."
But in twist to this Halloween night out, both parents brought along their new romantic partners. And guess what: It was drama-free!
Chris' girlfriend Katherine Schwarzenegger joined in on the festivities with a matching Viking costume. As for Anna's boyfriend Michael Barrett, he channeled Khaleesi from Game of Thrones.
"Katherine and Chris stopped to kiss a few times and weren't shy about being affectionate. Anna and Michael were holding hands and holding hands with Jack," an eyewitness shared with E! News. "They all seemed like very good friends and had a lot of laughs and good times."
Our eyewitness added, "Katherine and Anna hung back at one point chatting and laughing together. They seem to have a great relationship. Jack kept stopping to check out his candy and they all got a kick out of that."
Perhaps this week's friendly outing shouldn't come as a big surprise to pop culture fans. Chris and Anna have remained on good terms as they co-parent their son and move on with new significant others.
"They are both dating people who love Jack and are very good with kids," a source previously shared with E! News. "Jack is going to be a big part of their lives and they wouldn't date anyone that didn't accept that."