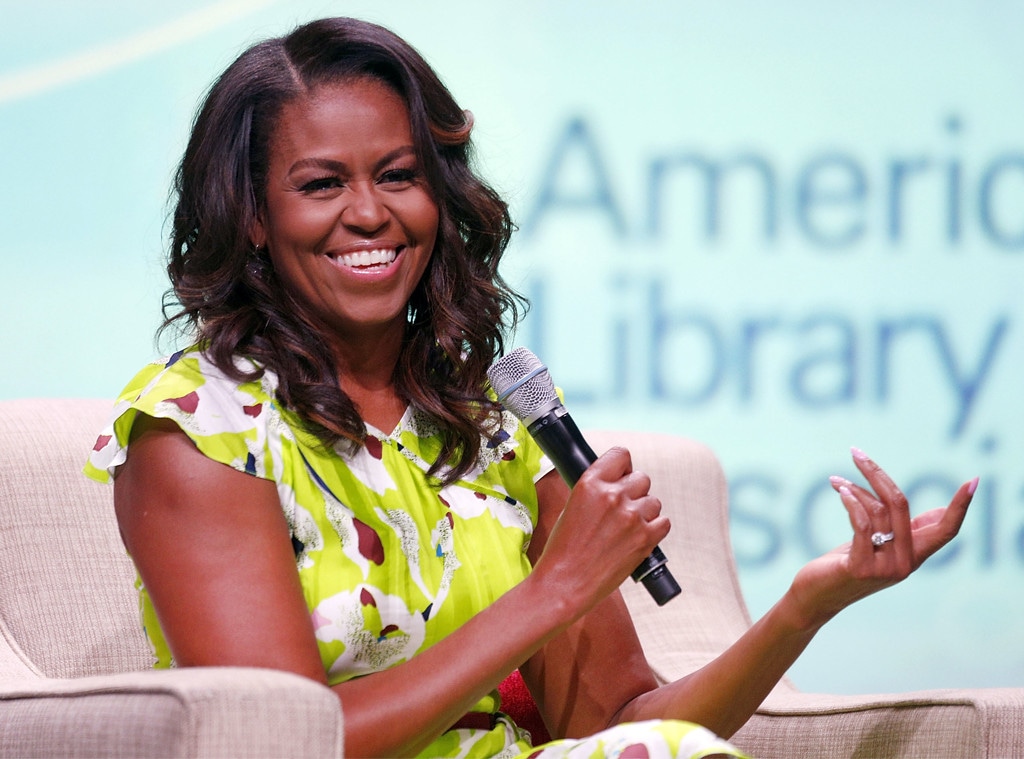 Jonathan Bachman/Getty Images
Not all heroes wear capes on Halloween night!
Many Americans may remember Parker Curry as the two-year-old who was photographed staring at Amy Sherald's portrait of First Lady Michelle Obama at the National Portrait Gallery.
After the photo went viral, Parker's mom explained to CNN that her daughter "believes Michelle Obama is a queen and she wants to be a queen as well."
Fast-forward to this Halloween where a now three-year-old Parker decided to showcase her love for the former First Lady in a very creative way.
"Happy #Halloween!" she shared on Twitter with a dress that looked very similar to the Michelle Smith of MILLY outfit Michelle wore in her portrait. "Can you guess who I am?"
Lo and behold, Michelle saw the costume and quickly expressed her love for the look.
"You nailed the look, Parker! I love it," she shared on Twitter. Parker replied, "Thank you Mrs. Obama! @MichelleObama."
Back in March, Parker's mom Jessica Curry wrote an op-ed for the New York Times titled "Looking Up to Michelle Obama." In the piece, she tried to express just how much the former First Lady means to her daughter.
"The messages drove home one fact: Representation matters. It's important to me that I raise daughters who have the opportunity to see women who look like them doing great things," Jessica shared in her op-ed. "Only by being exposed to brilliant, intelligent, kind black women can my girls and other girls of color really understand that their goals and dreams are within reach."
She added, "Regardless of whether you marvel at or dislike the Obamas, it's hard to deny that they changed the fabric of American history, and thanks to them, children like my daughter can dream bigger than they ever imagined."
Later this month, Michelle will be hitting the road to celebrate her new memoir Becoming. She is expected to have intimate conversations with fans at various venues across the country. Here's hoping Parker got some tickets.