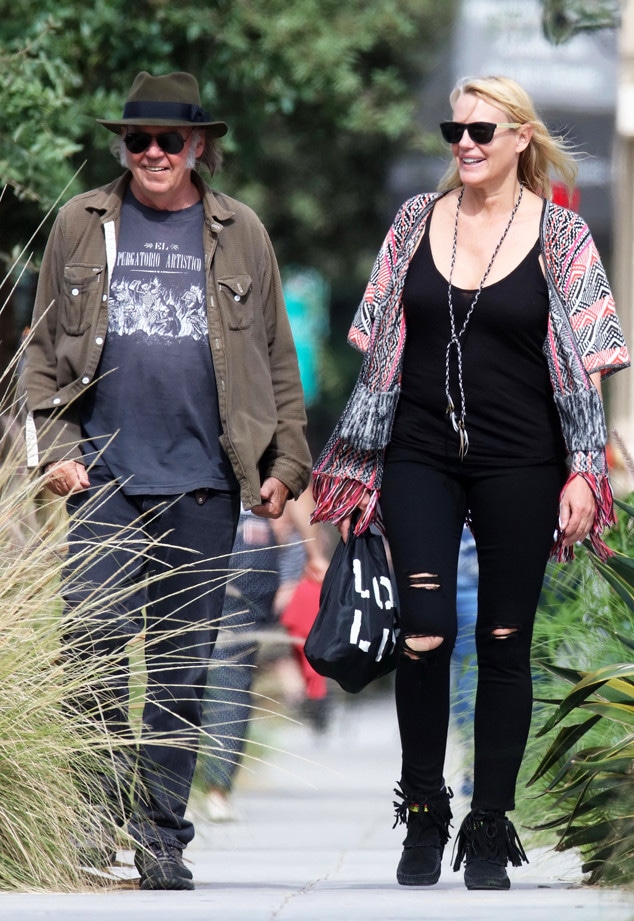 Karl Larsen/Coleman-Rayner
Neil Young has confirmed that he and Daryl Hannah are indeed married.
Multiple outlets had reported in August that the 72-year-old "Heart of Gold" and "Rockin' in the Free World" singer-songwriter and the 57-year-old Splash and Kill Bill actress had tied the knot amid a four-year relationship at a secret wedding—two, actually. At the time, Hannah shared a cryptic post on Instagram that featured an owl and the caption, "Someone's watching over us.... love & only love."
On Wednesday, Young was anything but cryptic, but he was political when he confirmed marriage by calling Hannah his "wife" on his official website. The actress shared a link to it on her Instagram.
On his site, Young posted a video for his band's song, "Ohio," which he wrote "was written back in 1970 after seeing the cover of a magazine with a young girl kneeling beside her fallen friend" after "the National Guard murdered four students at Ohio's Kent State University for protesting the Vietnam War."
"My wife Daryl and I put this video together for you to reflect on," Young wrote.
He made his comments less than a week before the November 6 congressional elections.
"Support the students," he wrote. "Support our children. They want protection. Not more guns. Give us common sense gun laws that protect our people, in schools, in places of worship, in the workplace and on the streets. VOTE.