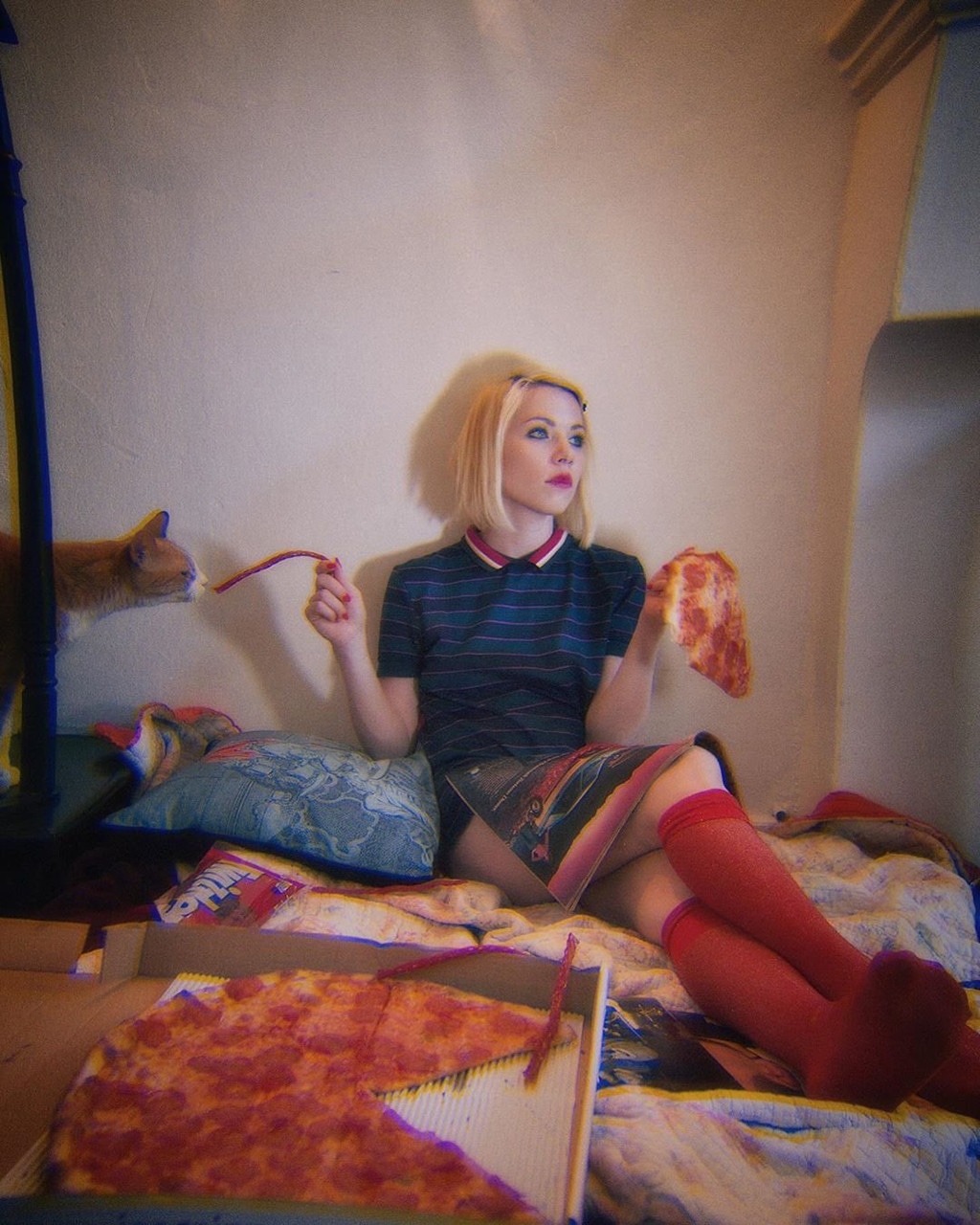 Instagram
Carly Rae Jepsen is back on her beat.
Moments ago, the 32-year-old singer simultaneously premiered the first single and music video from her forthcoming album (released date TBD). Titled "Party for One," the clip was directed by Bardia Zeinali and features lonely hearts in hotel rooms, expressing self-love in many forms.
"Party for one / If you don't care about me / I'll just dance by myself / Back on my beat," Jepsen sings against an '80s beat, which became her signature after 2015's E•MO•TION. "I'll be the one/ If you don't care about me," Jepsen continues. "Making love to myself / Back on my beat."
The video features plenty of product placement—hello, Absolut Vodka and Postmates!—as it shows various characters indulging themselves. One person likes to dance in drag, while another likes to play with sex toys—and one even enjoys her spaghetti and wine in the bathtub.
Ultimately, the individuals come together when the fire alarm sounds, bringing them to the lobby. From there, it turns into a dance party where everyone celebrates their independence.
"To me, 'Party for One' is an anthem of what it is to celebrate time with yourself, which is a hard thing for people to really enjoy sometimes, and it's something I'm learning to do more and more," says the pop star, who has written over 100 songs for her next album. "This song represents a lot of what this album is about for me, which is romantic love, but self-love, too."