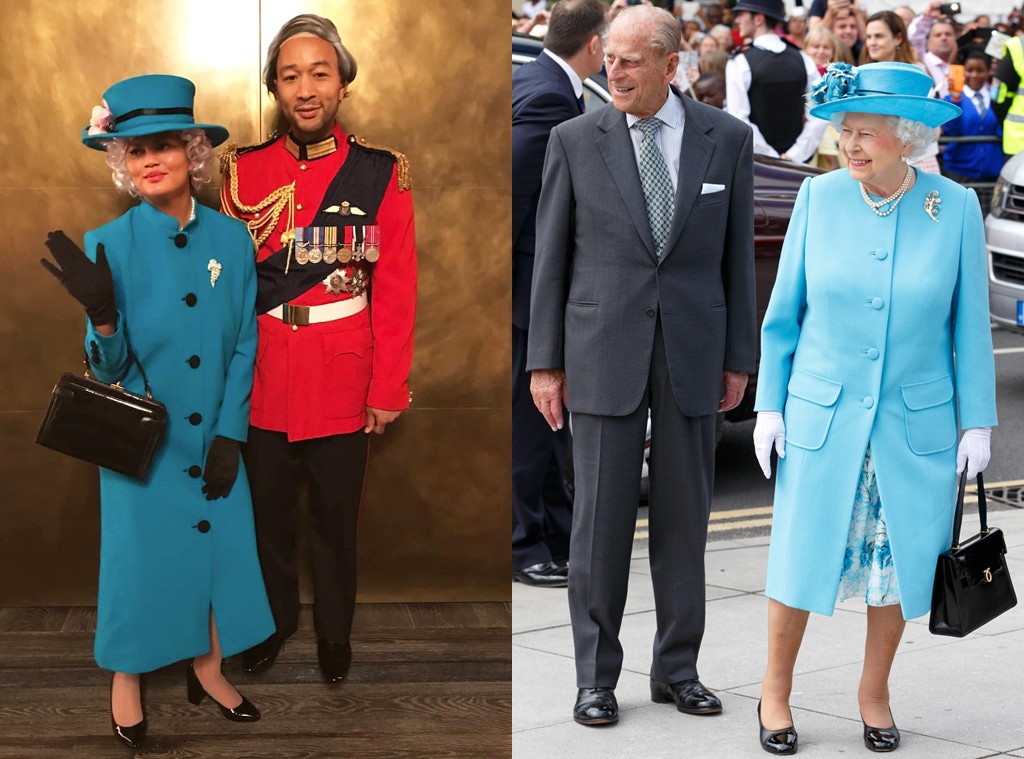 Max Mumby/Indigo/Getty Images, Instagram
All dressed up with nowhere to go?
To celebrate Halloween Wednesday, Chrissy Teigen and John Legend decided to dress up as another iconic couple: Queen Elizabeth II and Prince Philip. They shared photos and videos with their followers, with the musician joking, "We worked all day. We just did it for the 'gram."
As it turned out, Teigen and Legend were too zonked to go out and party or trick-or-treat. "We were going to go somewhere, but we're so tired," she shared on Instagram, "so we're at home."
But the couple still had fun teasing each other on Instagram Stories. "Please look at this hair," Teigen said, laughing at his wig. Checking himself out, Legend wondered, "Is it even accurate?"
(To see the rest of Hollywood's Halloween costumes, check out the gallery above.)
Teigen and Legend's daughter also dressed up as royalty for Halloween (albeit fictional). As she teased earlier in the day, 2-year-old Luna Stephens got into character as Belle from Disney's Beauty and the Beast. The film holds a special place in the family's heart, as Legend teamed up with Ariana Grande last winter to sing the title track for the live-action remake's soundtrack.