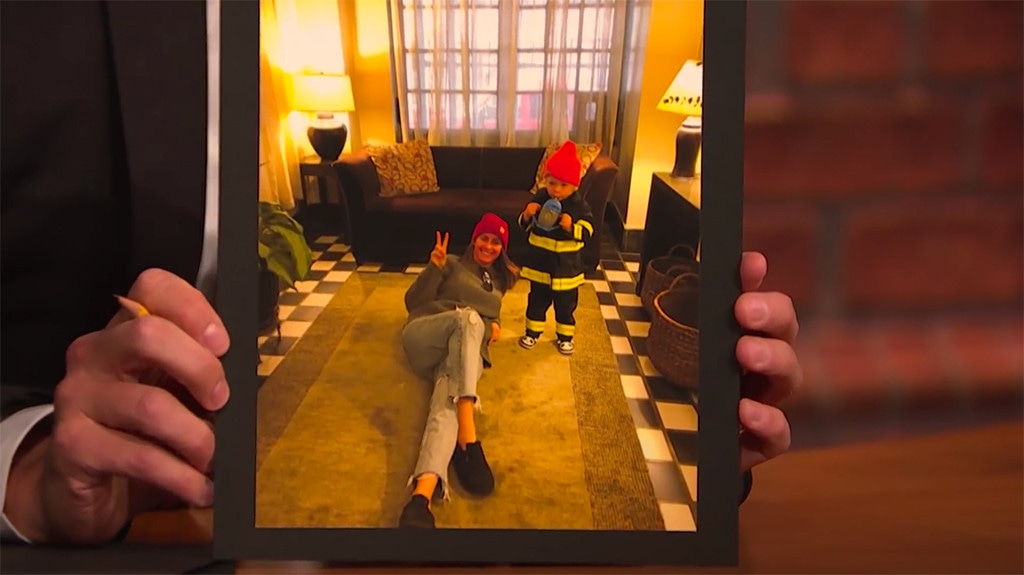 YouTube
Enough time has passed that Alexi Ashe Meyers can laugh at her son's birth story.
"For those of you who haven't heard, our son Axel was born in the lobby of our building," comedian Seth Meyers said during the Halloween episode of Late Night Wednesday. "That wasn't the plan. It just...it happened. But we did for real have to call 911 because my wife had the baby in the lobby. So, firemen were basically the first people who helped deliver our baby."
Sharing the first photo from his 6-month-old son's dramatic birth, Seth set the scene for his fans, saying, "There's Axel; he's totally fine. There's my wife. There's me; I'm in a great mood."
"When you have a baby in a lobby and firemen are involved, people send you a lot of fireman costumes," Seth said. "[My son Ashe] had a fireman costume, and my wife took him down to the lobby this morning to relive the moment. So, there's my wife being a lot more chill today."
Seth, whose voice sometimes cracked due to having a cold, also shared a photo of Ashe's other costume. "In the run up to Halloween, we kept saying to our son Ashe, 'Ashe, what do you want to be for Halloween?'" he recalled. "As parents, we wanted him to choose. But it didn't seem that it was quite sinking in that he had the power of that choice. Because we would say, 'Ashe, what do you want to be for Halloween?' And he would go, 'What? What Ashe gonna be?' He would just say it like that. So, ultimately, it got too close, and we said, 'All right. We'll just choose for him. Obviously, he doesn't care one way or the other.' So, we decided to get him a pizza costume. We got the pizza costume two days ago and we were so excited to show it to him. We go, 'Ashe, do you want to know what you're going to be for Halloween?' And he says—I swear to God, we'd asked him a 100 times—he said, 'Ashe wanna be lion! Rawr! With a tail!'"
Shaking his head in disbelief, Seth asked, "What?"
So while Axel went trick-or-treating as cotton candy, Ashe had a unique look. "If you see him, he's a lion disguised as a piece of pizza," he joked. "We told him to be a lion in a pizza costume."
(E! and NBC are both members of the NBCUniversal family.)