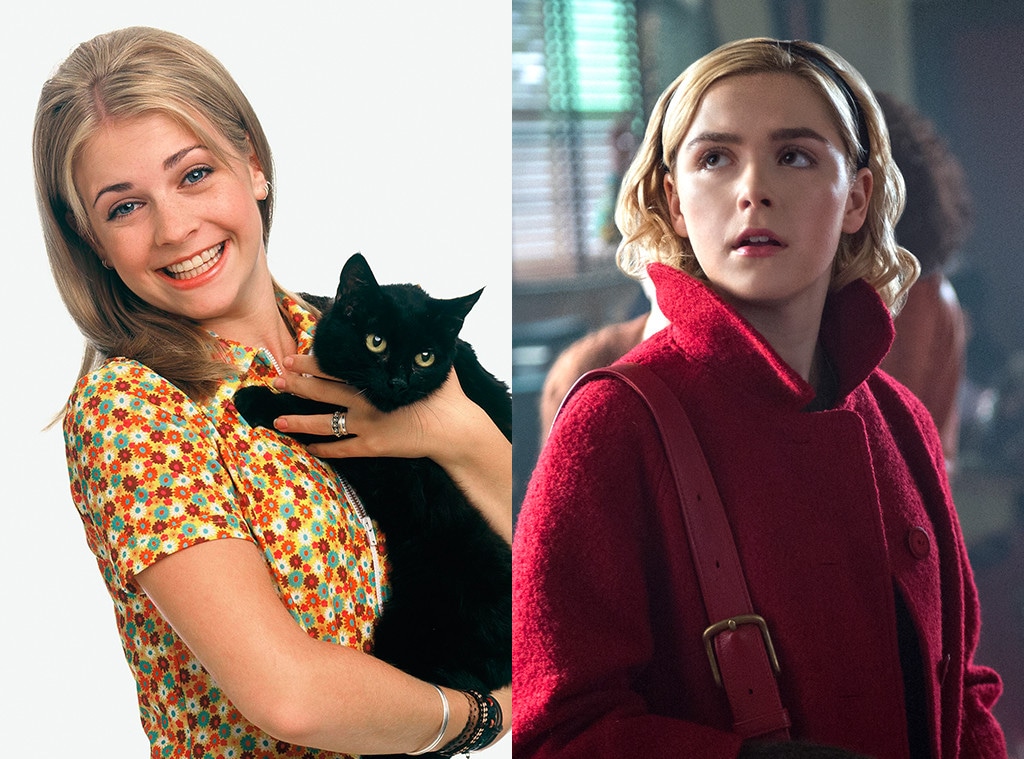 ABC via Getty Images; Netflix
Witches, witches everywhere. 
This fall, magic has taken over TV in the best way. There are witches everywhere, from American Horror Story to Charmed to Legacies to Chilling Adventures of Sabrina, and they join a long line of TV witches. Sometimes, the witches have it easy. Most of the time, they're literally about to die at all times. 
Despite that, it's hard not to wish we too could be witches, casting spells and riding brooms (or vacuum cleaners) and saving lives or causing mayhem, but not all witch worlds were created equal. Below, we attempted to determine the best and worst TV worlds in which to be a witch, passing no judgment on the quality of show or even quality of witch. 
Most of our pros and cons are related to two things: coolness of magic and likelihood of death. 
And so, below, you'll find our picks from best to worst.