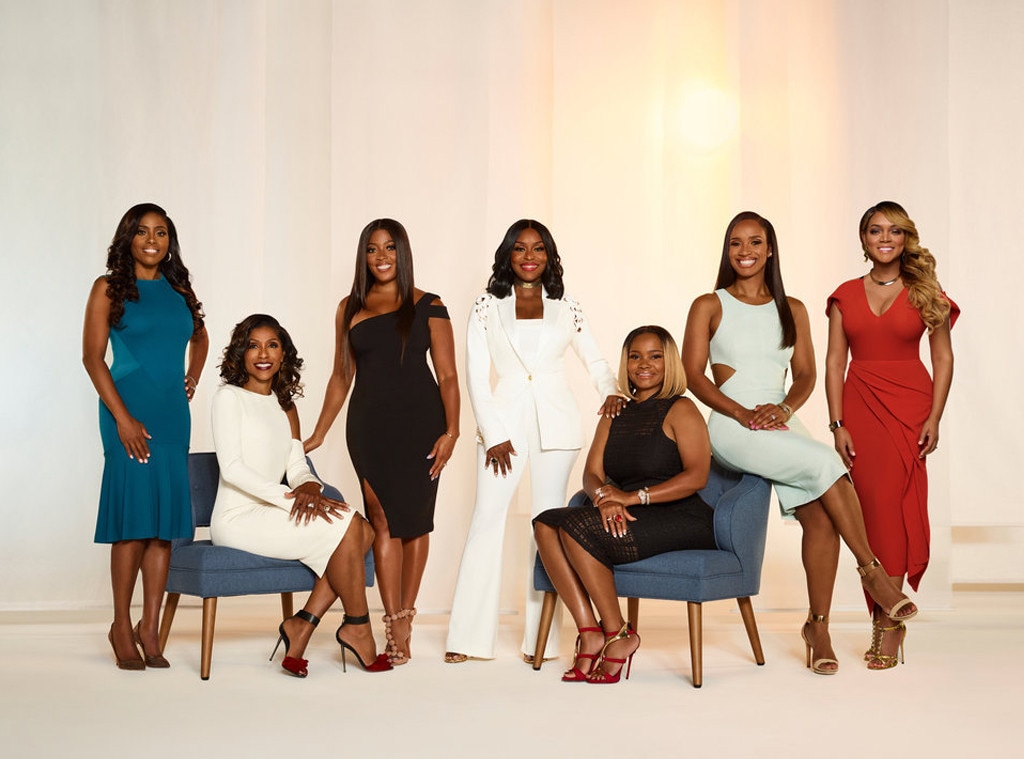 Mark Hill/Virginia Sherwood/Bravo
Excuse us for a moment. We need a few minutes to digest what just happened.
Just when you thought Married to Medicine's latest season couldn't get any juicier, Bravo is teasing what's to come in a brand-new trailer.
In the clip obtained exclusively by E! News, the cast trip to Antigua is only the beginning of a wild ride fans like to call season six.
For starters, Dr. Heavenly Kimes is trying to make peace with Mariah Huq even after she accused her husband of infidelity. "It's time that I humble myself and come and talk to you," the Atlanta dentist shared with her co-star.
As for Dr. Contessa Metcalfe and Toya Bush-Harris, their estranged friendship isn't looking so hot after a tough season.
"Your husband is a liar," Toya proclaimed in a heated discussion before Dr. Contessa fired back. "It sounds to me like you want to get choked out," she replied.  Uh-oh!
And then there are the romantic relationships that continue to evolve season after season. While Dr. Jackie Walters is ready to call her husband "my king," Dr. Simone Whitmore isn't pleased that her man had dinner with another woman.
We'd tell you the latest with Quad Webb-Lunceford and her divorce, but maybe it's just best to watch the trailer above for yourself.
Married to Medicine will air this Sunday night at 9 p.m. and will then move to Saturdays nights at 9 p.m. beginning November 10 on Bravo. 
(E! and Bravo are part of the NBCUniversal family)