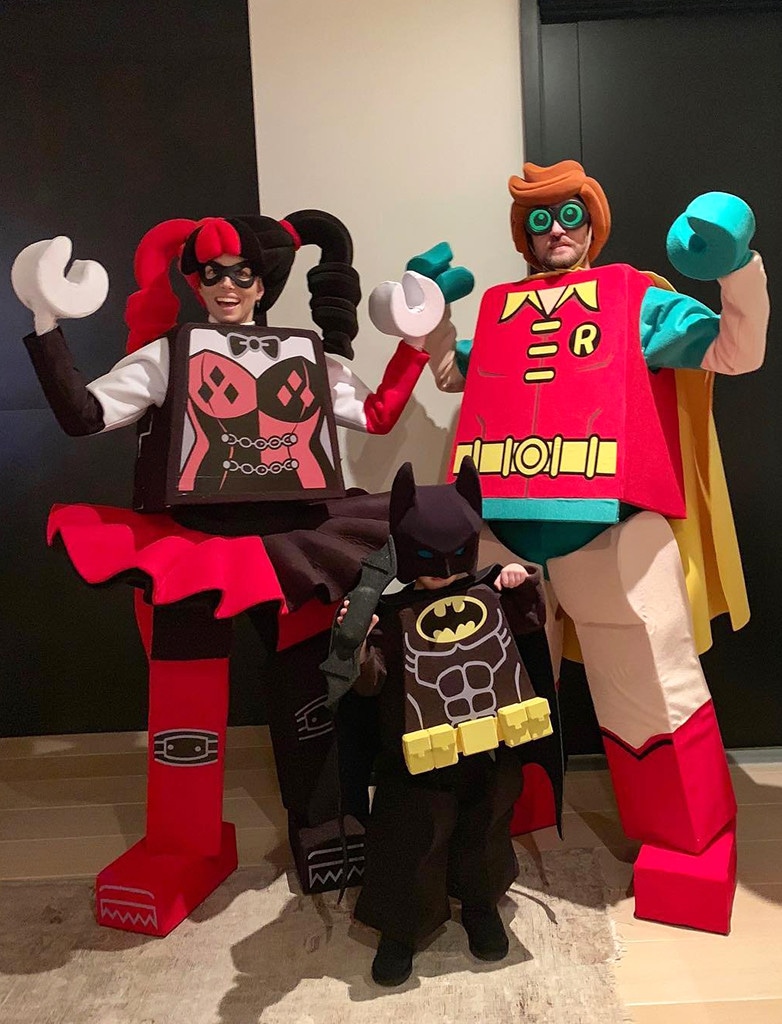 Justin Timberlake/Instagram
Justin Timberlake and Jessica Biel have outdone themselves yet again for Halloween. 
The parents took their 3-year-old son, Silas Timberlake, trick-or-treating and the family dressed to the nines in costumes from The Lego Batman Movie. "They got candy? LEGO!" Timberlake captioned a picture of the happy family. Silas wore a Lego Batman costume while Biel dressed up as Harley Quinn and Timberlake as Robin. Silas was wearing his best suit & bat tie.
A moment on Timberlake's Instagram story showed him walking down the street in New York with his wife by his side for a "date night." In another video, the singer and Silas strolled with a purpose in their Lego attire. "Out here fighting crime in these streets," he wrote.
We could cry a river this is so cute.
Last year, the trio's get-ups looked out of this world. The family got decked out in Toy Story costumes with Timberlake as Buzz Lightyear, Biel as Jessie and baby Silas as Woody.
They went to infinity and beyond with their creativity.
In 2016, the three of them dressed up as characters from another animated movie, Trolls. The movie was appropriately released just a few days after Halloween and even starred the "Can't Stop the Feeling!" singer. He posted a photo of the three of them marching on the sidewalk towards their trick-or-treat destinations. "When you make your whole family dress up as the characters from the movie you're in but your wife secretly loves it and your son won't keep his troll wig on," Timberlake wrote. 
The Sinner star uploaded a family photo of the three of them in their Trolls costume and got a tad punny. "Happy Halloween from Poppy, Branch and lil Branch. We be Trollin'..." she wrote.
Take a look at the gallery below for some other great celebrity costumes.