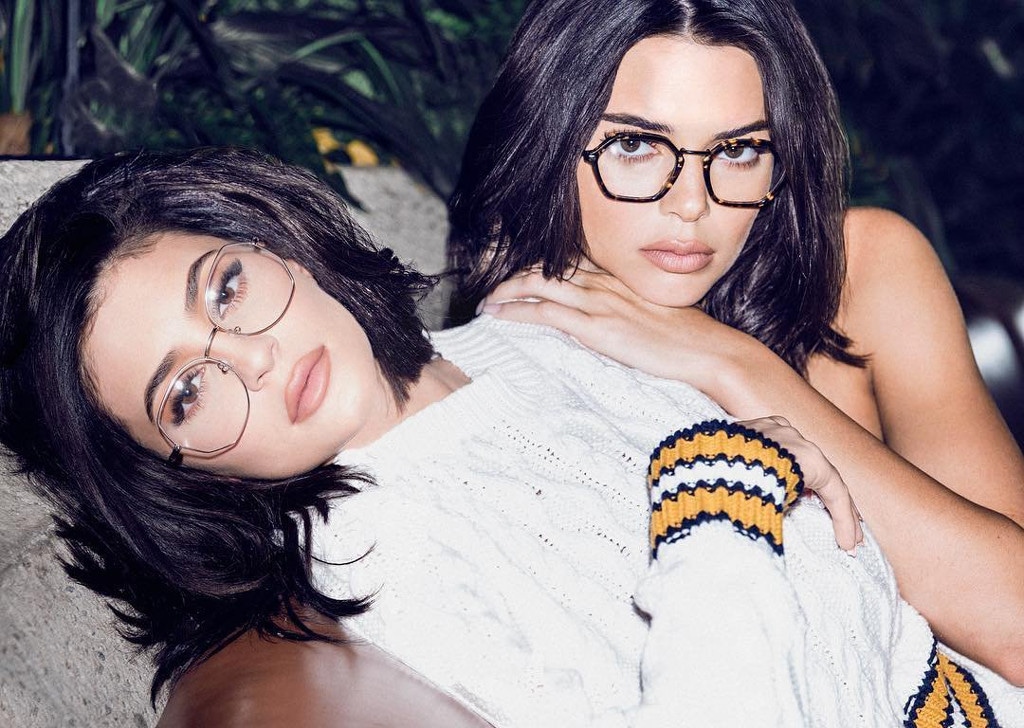 Instagram
It's official: Kendall Jenner and Kylie Jenner are eyewear designers.
After announcing their upcoming purse collection with Walmart last week, the sister duo's fashion brand Kendall + Kylie announced that it's launching eyewear on Instagram today. With a photo of them cuddled up on a couch, Kylie reveals circular spectacles with thin silver frames, which she paired with a white varsity sweater with yellow and black cuffs. Kendall, on the other hand, kept it super simple wearing a pair of tortoise frames in a similar shape with nothing else (it appears). Considering that the sister have different face shapes, they're making a serious case for these opticals.
Whether you recently learned that you need glasses or you just love wearing clear lens, celebrities are the perfect sources for inspiration when it comes to glasses. With the best stylists and optometrists money can buy, Hollywood stars like Sarah Hyland and Lucy Hale demonstrate how to pull off prescription glasses like a fashion star. 
Check out the best looks below!