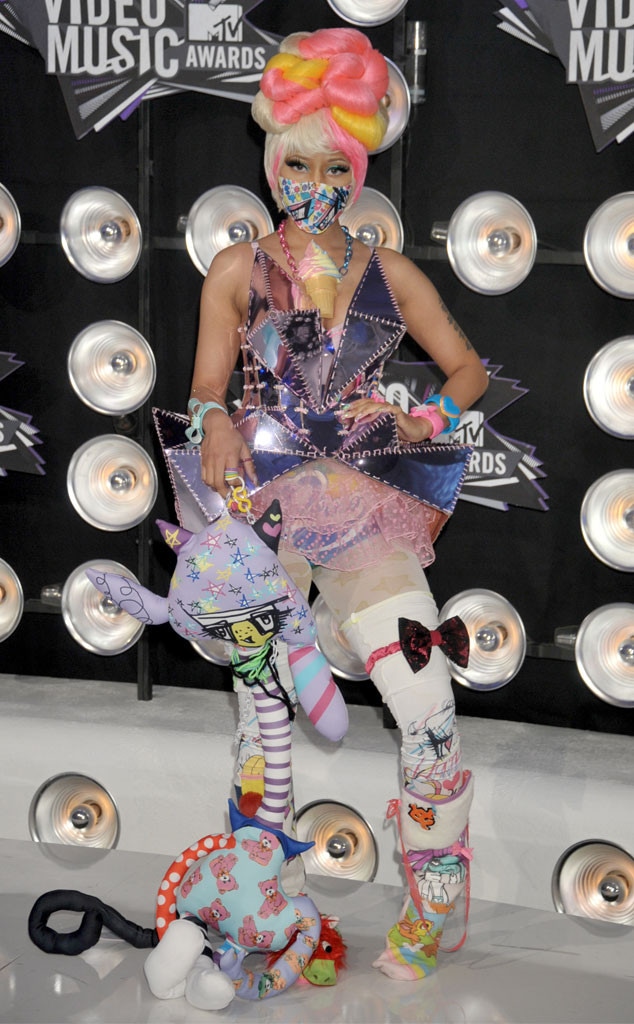 Photo by Gregg DeGuire/FilmMagic
Nicki Minaj is never afraid to take a take fashion risk and that is one of the reasons that we love her.
Over the last decade, we've seen the 35-year-old performer steal the show at award ceremonies around the globe thanks to her killer style. Therefore, we would expect nothing but fierce fashion when Minaj opens the 2018 E! People's Choice Awards this Sunday.
E! announced on Monday that the rapper will take the stage to perform one of her hits during the live show this weekend and we are freaking out.
Beyond her musical talent, Minaj's personal style has set her apart from the crowd for the last decade. She knows how to rock everything from fun frocks to glamorous gowns at any red carpet event and we are already wondering what she will wear when she takes the stage at the 2018 PCAs.
Before the big show airs later this week, we are taking a look back all the "Moments 4 Life" singer's best ensembles over the years, so get ready!
Based on her past looks, Minaj should truly be known as the ultimate red-carpet chameleon, because she has rocked so many unforgettable looks over the course of her career. We really can't get enough of seeing the artist transform before our eyes!
Who can forget when the "Super Bass" singer went to the 2012 Grammys in a nun-inspired red Versace ensemble? Or, what about the time she wore gold head-to-toe at the 2015 MTV Video Music Awards? Both of these style choices were totally iconic.
Ahead of Minaj opening this year's People's Choice Awards, make sure to check out all of her biggest red carpet moments below and then mark your calendars for the show airing live this Sunday at 9 p.m. ET.