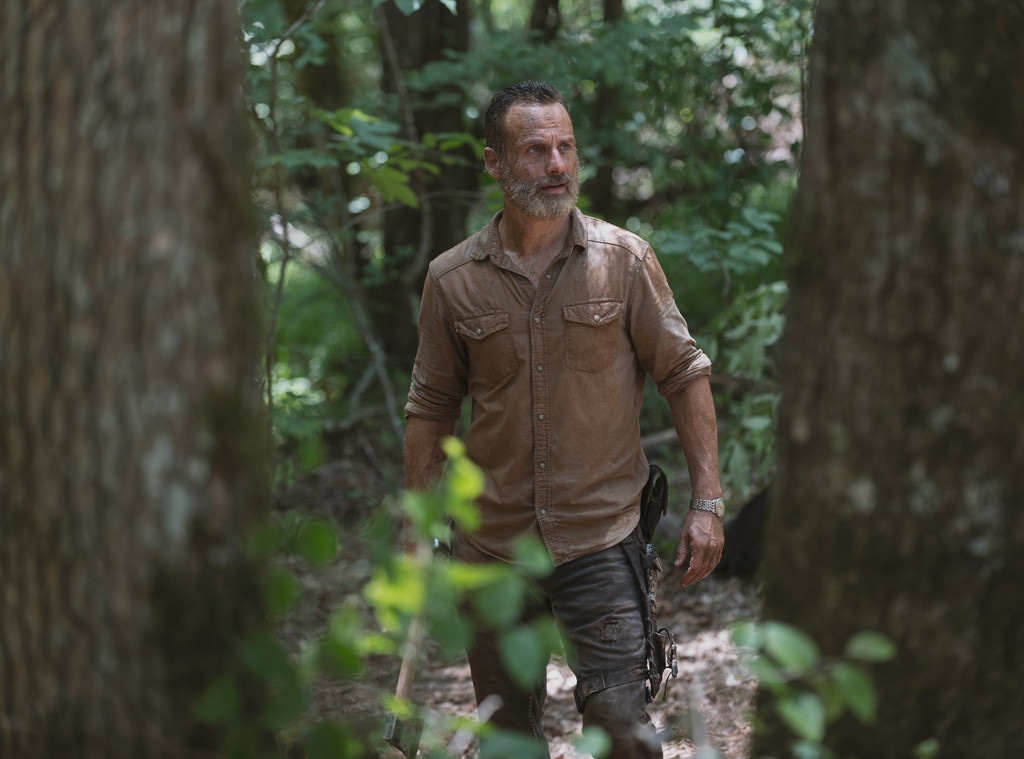 AMC
Andrew Lincoln is saying goodbye to the blood, guts and perpetual dirtiness of The Walking Dead on Sunday, Nov. 4.
Yes, after nearly a decade of playing Rick Grimes on the AMC drama, Lincoln is hanging up his hatchet and pistol and bidding farewell to the zombies. But, as the saying goes, the show must go on. This isn't the end of TWD.The Walking Dead is far from the first show to continue after its lead character said goodbye. It's been done before, it will continue to be done after.
Before Lincoln hangs up those sweaty, blood-stained clothes, take a walk down TV memory lane with us to find out how other TV shows handled losing their leads.
Lincoln isn't the only lead actor departing a show this year. Emmy Rossum is also set to say farewell to Shameless when the Showtime series continues its ninth season in January. Exits are a fact of life, especially when a show has been on the air for close to or upwards of a decade.
See how Lincoln says goodbye on Sunday, Nov. 4.
The Walking Dead airs Sundays, 9 p.m. on AMC.