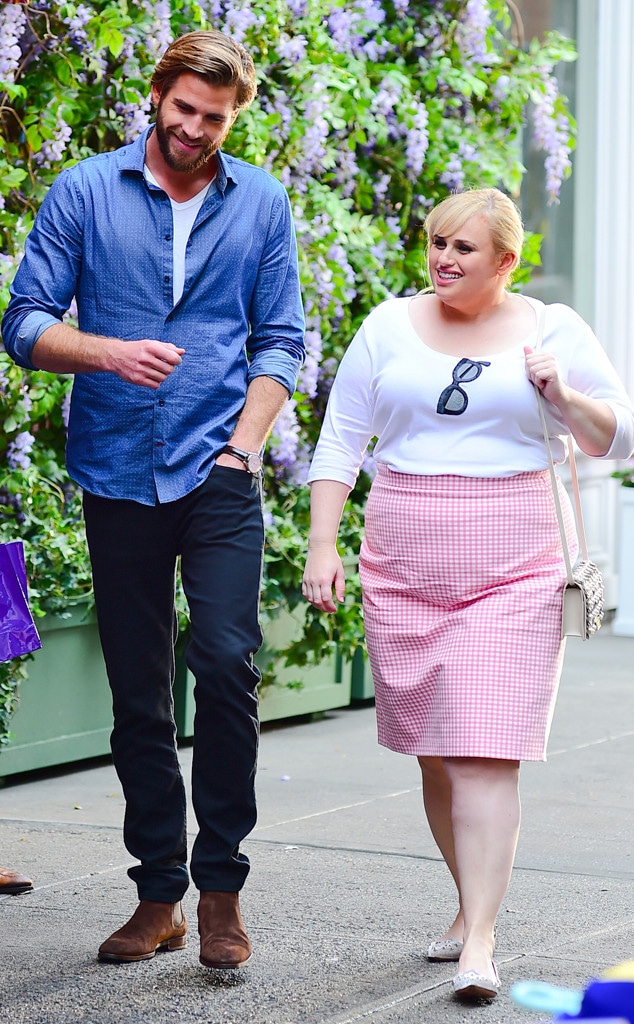 Raymond Hall/GC Images
Forget about Halloween! How many more days until Valentine's Day?
While pop culture fans are thinking about their costumes and looks for the spooky day, Rebel Wilson just gave us one big reason to look forward to the most romantic holiday of the year.
In today's all-new Ellen DeGeneres Show, the actress stopped by to discuss her new movie Isn't it Romantic.
She also helped debut the official trailer for our new favorite romantic comedy.
"It's about a girl who hates romantic comedies, which I did in real life because I didn't feel like they were real and then I get flung into a world of romantic comedies and I have two love interests in the film because why not?" she shared with Ellen DeGeneres.
So who are these lucky guys?
For starters, moviegoers get to see a reunion between Rebel and Pitch Perfect co-star Adam DeVine. And then there's the chemistry between the actress and Liam Hemsworth.
Spoiler alert: He goes shirtless and gets to make out with Rebel.
"We're essentially the Emma Stone and Ryan Gosling now," she joked. "We just play love interests in all movies."
While the plot, music and guest stars—hello Priyanka Chopra—are enough to get fans excited, perhaps it's the fact that Rebel landed the starring role that deserves a celebration.
"I had such a ball filming that," she shared. "I always add my own jokes and also I'm kind of proud to be the first ever plus-size girl to be the star of the romantic comedy."
Isn't It Romantic officially hits theatres on Valentine's Day 2019.