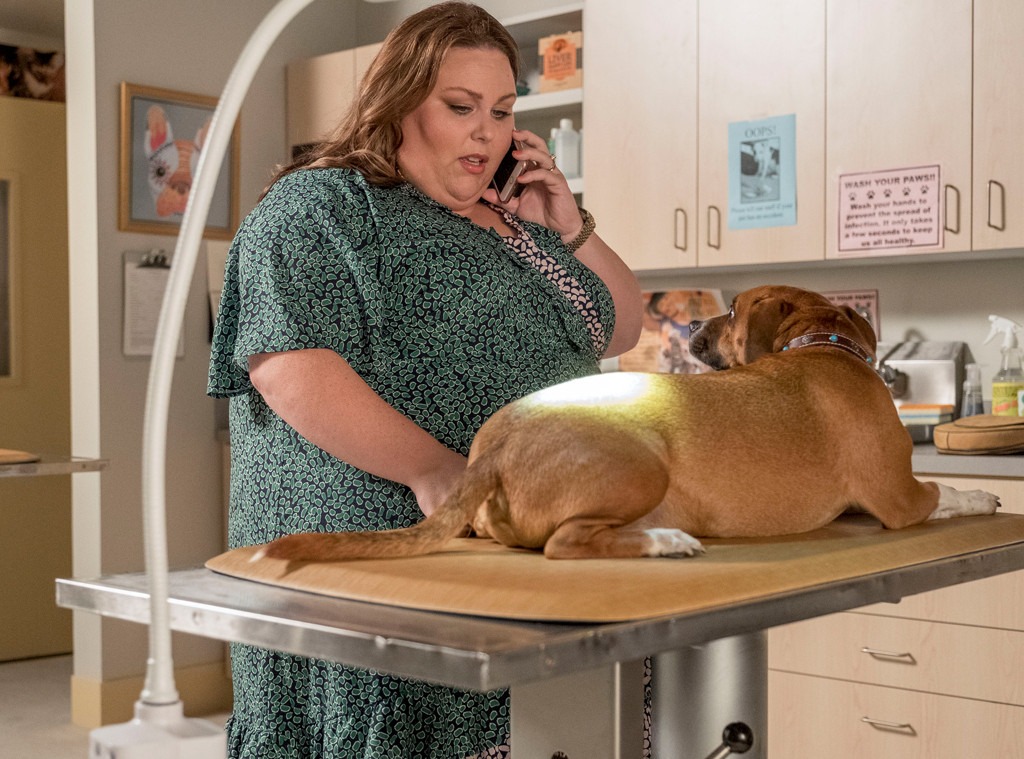 NBC
The times, they are changing on This Is Us. In the Tuesday, Oct. 30 episode of the NBC drama, Kate (Chrissy Metz) and Rebecca (Mandy Moore) seemed to reach a new level in their fraught mother-daughter relationship.
In "Kamsahamnida," Kate leaned on her mother after announcing her maybe-baby. She consulted her when Audio, the dog, ate a rock and potentially needed surgery, and when it came to Toby (Chris Sullivan) and his struggle with depression. The two previously had a somewhat contentious relationship.
"I think Rebecca and Kate's relationship is not so unique and I think that's what makes it sort of so universal," Moore said on the This Is Us after show. "It's so relatable."
Writer and producer Vera Herbert said because Rebecca is the only surviving parent, she gets everything dumped on her, the good and the bad.
"I don't think Rebecca has ever had this degree of comfort in her relationship with Kate. The fact that Kate is leaning so heavily on Rebecca, calling her for advice, it's just new territory for her. I think she's so excited about the possibility of how that might sort of translate into her relationship was a grandmother with Kate and Toby's child," Moore said.
Herbert said a huge turning point in the relationship was when Rebecca helped Kate with her IVF shot at Randall's premiere.
"It's nice to see how a relationship like that can evolve," Moore said, noting Kate's wedding helped her see her mother as a human being, not just a mythical mother.
Moore said she's looking forward to watching the relationship continue to grow, and yes, she's still waiting for that musical moment between Kate and Rebecca to happen in the "right, sort of organic moment."
This Is Us airs Tuesdays, 9 p.m. on NBC.
(E! and NBC are both part of the NBCUniversal family.)