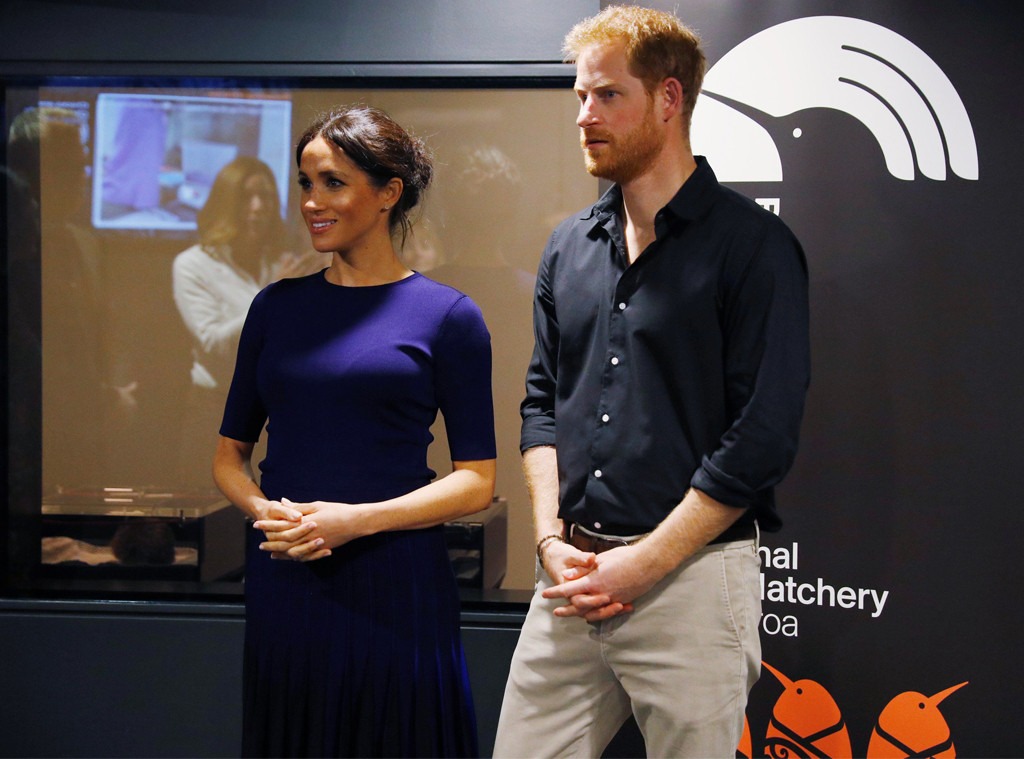 Phil Noble/PA Wire
It's been only two weeks since Prince Harry and Meghan Markle announced her pregnancy, but the future parents have already proven they're pros at picking out baby names.
The Duke and Duchess of Sussex showed off their skills on Wednesday during their visit to a kiwi-breeding program in New Zealand. During the trip to Rainbow Springs, the duo had the opportunity to name two of the newly hatched chicks. Harry reportedly chose "Tihei" for his little bird's name, which means "sneeze of life" in Māori, and Meghan chose "Koha," which means "gift." 
This wasn't the first time the two had discussed names for a newborn. Earlier in their tour, the couple rode a tram in Australia, where Meghan reportedly told a group of young passengers they've been given "a long list of names from everyone" for their future child.
"She said that she hadn't thought of one as it was still quite early," 12-year-old rider Ella Burns recalled at the time. 
Wednesday marked the final day of the couple's royal tour of New Zealand, Australia, Fiji and the Kingdom of Tonga—and they certainly had a packed itinerary. In addition to visiting the kiwi hatchery, they enjoyed a traditional welcome, or pōwhiri, at Te Papaiouru, Ohinemutu and enjoyed a lunch. They also took a final walkabout in the center of Rotorua and strolled hand-in-hand throughout the Redwoods Tree Walk.
Meghan looked stunning throughout the day. She wore a navy skirt and sweater by Givenchy (her wedding dress designer) to the kiwi-breeding program and kept with the same color scheme by wearing a navy Stella McCartney dress to the pōwhiri.