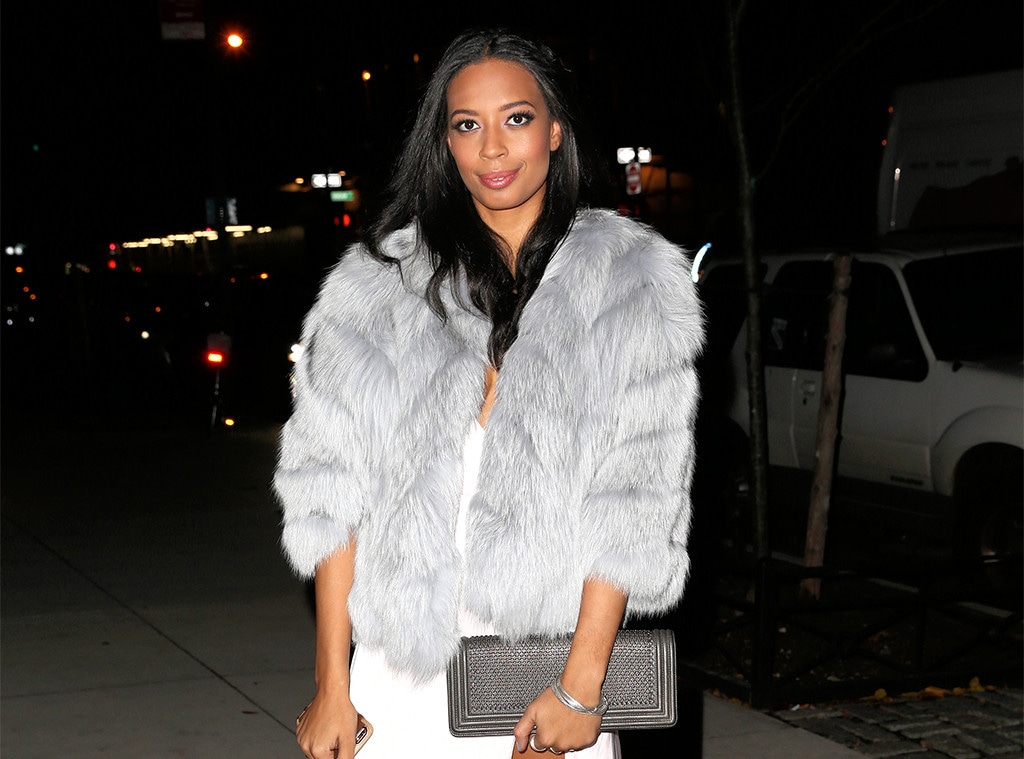 Splash News
New details surrounding Lyric McHenry's death are being released two and a half months after her body was discovered on a New York City sidewalk. 
According to an affidavit obtained by E! News, the reality TV personality and producer died as a result of an overdose of cocaine, alcohol and heroine. Additionally, a 29-year-old man by the name of Alexis Meija-Ramirez was arrested and charged with concealment of a human corpse and tampering with physical evidence. 
The criminal complaint states that in the early morning hours of Tuesday, Aug. 14, Meija-Ramirez and "two other male individuals" placed McHenry's body above the Major Deegan Expressway in the Bronx neighborhood. It was through an official police investigation, "video surveillance from different locations, review of phone records and interviews with witnesses" that an arrest was made, according to the document. 
E! News has confirmed Meija-Ramirez pleaded not guilty and is currently out on bail. 
As previously reported, 26-year-old Lyric—who rose to fame opposite EJ Johnson on reality series EJNYC—was found dead following a birthday celebration in NYC. 
Her family released a heartfelt statement following news of her passing, which read in part, "...Lyric who just turned 26 last week on August 6, was a brilliant, creative and lovely young woman who shared a deep passion for writing, film and a long-standing commitment to social justice. She was a Christian who grew up in Los Angeles and attended the Center for Early Education and graduated from the Marlborough School in Los Angeles. Lyric graduated from Stanford University in 2014 where she studied in Paris, France for a year and spoke fluent French."
"Lyric's warmth, compassion and energy will be missed by many and the family would appreciate that all speculation surrounding the circumstances of death cease until the real facts are determined during the current investigation by the NYPD and the City of New York," it concluded. 
In early September, McHenry was laid to rest in a private funeral attended by family-friend Magic Johnson. "Yesterday was a difficult day as we laid to rest Lyric McHenry, a daughter to Cookie and I and best friend to EJ," he wrote on social media at the time. "We've known Lyric since she was a baby and shared many lifelong memories with her and her family."