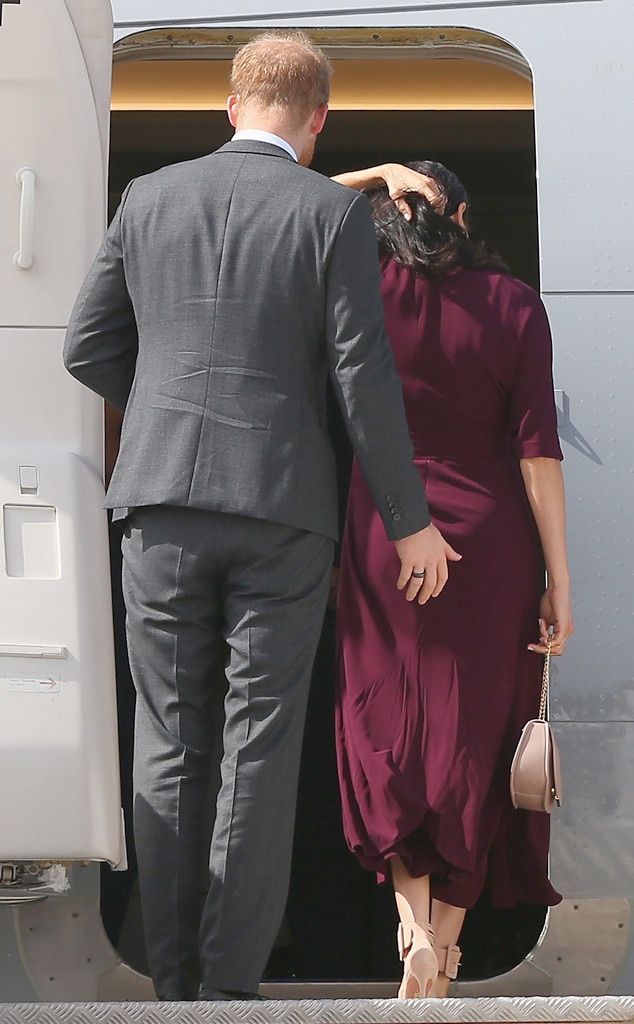 Don Arnold/WireImage
Prince Harry and Meghan Markle shared a "cheeky" PDA moment on Monday.
While catching a flight out of Sydney, the Duke of Sussex was photographed seemingly touching his wife's tush. While some royal admirers were quick to claim the duo would never show such PDA in public, others seemed sure he was patting her backside.
This wasn't the first time the soon-to-be parents have gotten lovey-dovey with each other in public. In fact, they've been packing on the PDA throughout their entire royal tour. From holding hands and linking arms to enjoying sweet moments in the rain, the royal couple has continued to prove they're madly in love.
Of course, this tour is a significant one for the pair. It marks their first tour as a married couple. They've visited Australia, Tonga, Fiji and New Zealand during their stay and end their trip Oct. 31.
To see all of their cutest PDA-packed moments throughout the trip, check out the gallery.
Still, not every royal couple is as publicly affectionate as Harry and Meghan. Prince William and Kate Middleton made headlines earlier this month after they were spotted showing rare displays of affection at Princess Eugenie's royal wedding.