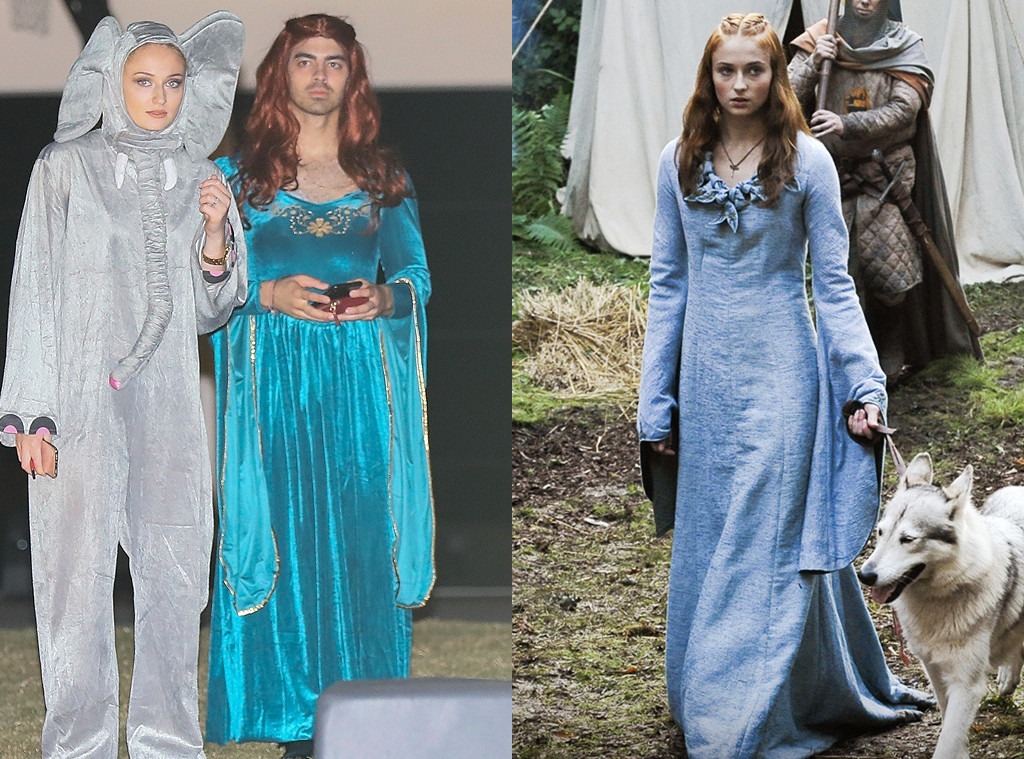 Maciel / NGRE / BACKGRID, HBO
Celebs kicked off the Halloween celebrations over the weekend!
From the star-studded Casamigos party on Friday night to Kate Hudson's celeb-filled bash on Saturday, Hollywood's A-list stars hit the town in some pretty creative costumes. One of the themes this year for celebrity costumes seems to be stars dressing up as their fellow famous pals, siblings or significant others. On Saturday night, Joe Jonas was photographed attending Kate's Halloween party with his fiancée Sophie Turner, while dressed up like her Game of Thrones character!
"Another Saturday Nite," Joe captioned an Instagram photo, showing him dressed up in Sansa Stark's red wig and blue dress.
But Joe wasn't the only star to dress up like a fellow celeb! Take a look below to see all of the stars who dressed up like their famous pals for Halloween this year!