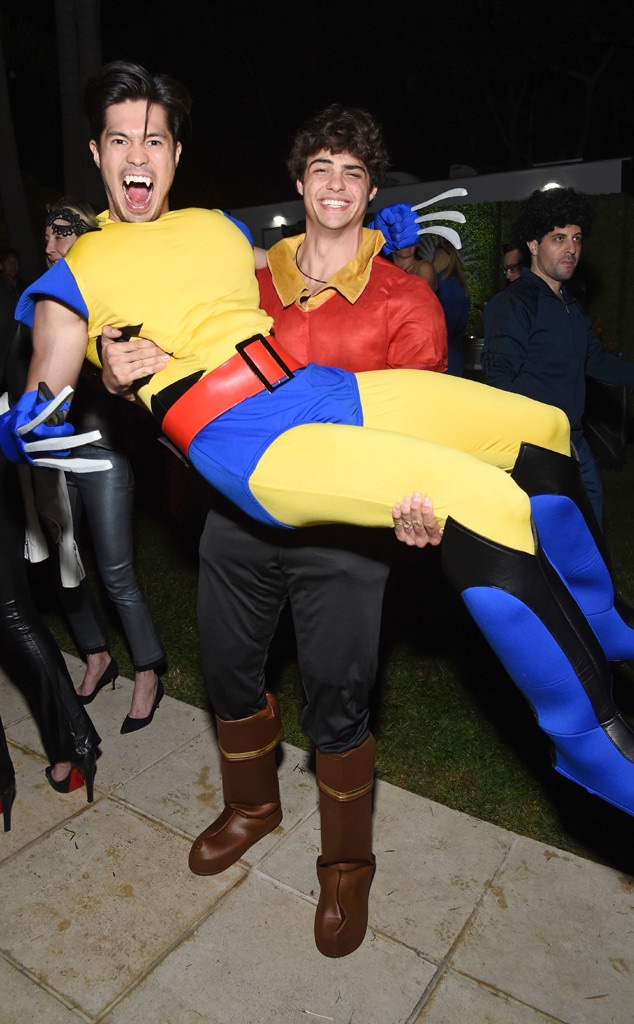 Michael Kovac/Getty Images for Casamigos
Two guys walk into a Halloween party and break it down on the dance floor. It's a "tale old as time."
This time, however, the two men are Noah Centineo and 13 Reasons Why's Ross Butler. Cenineo dressed up as Gaston from Beauty and the Beast (he's definitely the former), while Butler channeled his inner Marvel man and donned a Wolverine costume at the Casamigos Halloween party Friday night.
The former Riverdale star posted a video on Instagram of him dancing alongside Centineo to the Ludacris song "Stand Up." The caption was just about the opposite of anything Gaston or Wolverine would ever say. Butler wrote, "When Wolverine and Gaston tell you to move, you do whatever you want because you're strong and independent."
The lyrics to the song go, "When I move you move (just like that)."
Looks like Centineo isn't the only Internet boyfriend in town anymore.
On Saturday, the To All the Boys I've Loved Before star uploaded an Instagram photo from the party of him carrying Butler in his arms. "Everyone's invited to the wedding," he captioned it.
The jealousy of everyone looking at the photo is palpable.
Centineo and Butler weren't the only ones who dressed to the nines in their Halloween best. Take a look at the gallery below for some more great spooky celebrity Halloween costumes.
Not all heroes wear capes.