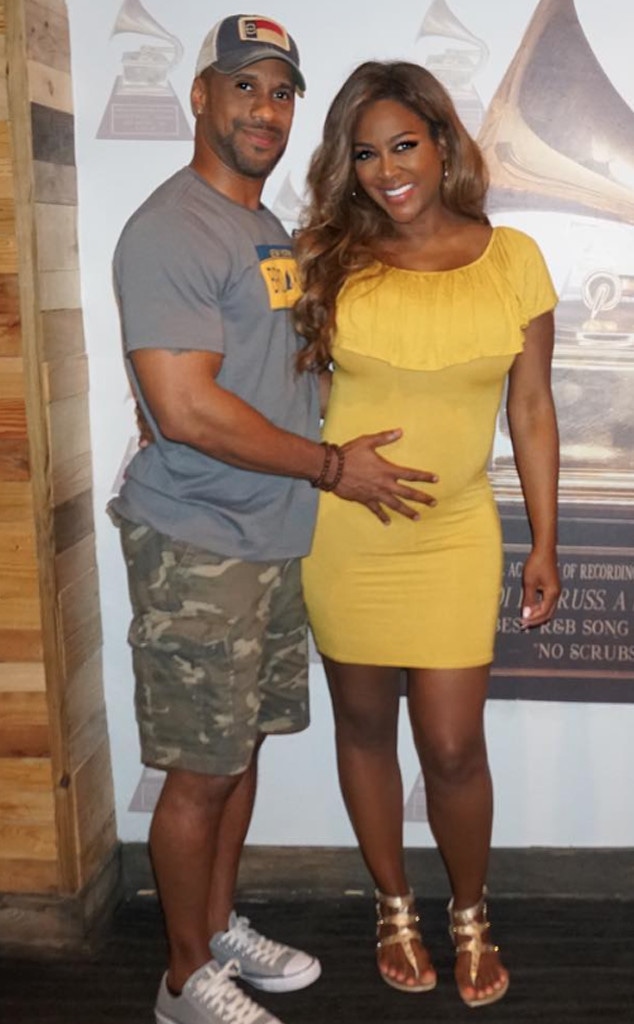 Instagram
Kenya Moore's due date is rapidly approaching, and she's revealing some health struggles she's having along the way.
On Saturday, The Real Housewives of Atlanta star posted a photo of her feet, which appear to be extremely swollen. She divulged that the cause of the swelling was due to preeclampsia, which, according to the Mayo Clinic, is "complication characterized by high blood pressure and signs of damage to another organ system, most often the liver and kidneys."
"I made fun of my swollen feet at @cynthiabailey10 party. Next day my tests came back for possible preeclampsia," she captioned the photo. "I gained 17 lbs in ONE week due to severe swelling and water retention, high blood pressure, and excess protein in urine. This is NOT normal!"
According to Moore, "baby is fine," but it seems she is waiting on test results to come back.
She added, "Staying positive. To my pregnant sisters please go to your visits and tell the doctor of any drastic changes. Thank God I have great doctors."
According to the Mayo Clinic, women over the age of 40 have a higher chance of developing preeclampsia. Moore is 47. 
Kim Kardashian also suffered from preeclampsia when she had her second child, Saint West. That was a major reason why she and Kanye West decided to use a surrogate for their third child, Chicago West. 
Moore has been open but cautious about her pregnancy since the start. A few months after announcing she and Marc Daly were expecting their first child, Moore shared a video of her ultrasound and called it her "miracle."
She told Andy Cohen at the announcement that she just wants "a healthy baby." She added, "I don't want to talk about the details. I am still just very nervous about everything so I just want to get past a safe place."
Moore informed E! News that she and Daly have a name for their baby, but their lips are sealed until she gives birth. She and her husband also don't know the sex of their baby, but they have a unisex name picked out that apparently holds a special meaning.
"My cousin actually said it at a family function once. Marc and I both looked at each other and we were both like, 'Oh my God! That's an amazing name,'" she told E! News in September. "It means so much to us. It has great significance to us."