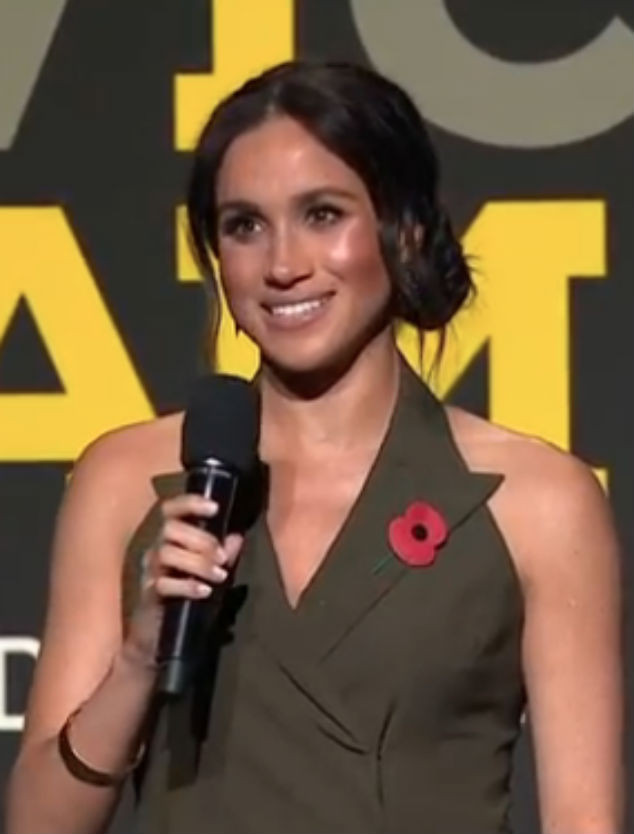 YouTube
Meghan Markle and Prince Harry took the stage in Sydney to help wrap up the 2018 Invictus Games.
The Duke and Duchess of Sussex, who are currently on their first royal tour as a married couple, delivered moving speeches at the closing ceremony of the sporting event, which Harry founded four years ago. Prior to attending the close ceremony on Saturday evening, the royal couple watched the Invictus Games' wheelchair basketball finals.
Meghan was first of the couple to take the stage at the closing ceremony, sharing how much it meant to her to be a part of the Invictus family. It was just over a year ago, at the 2017 Invictus Games in Toronto, that Meghan and Harry made their first official joint appearance together as a couple.