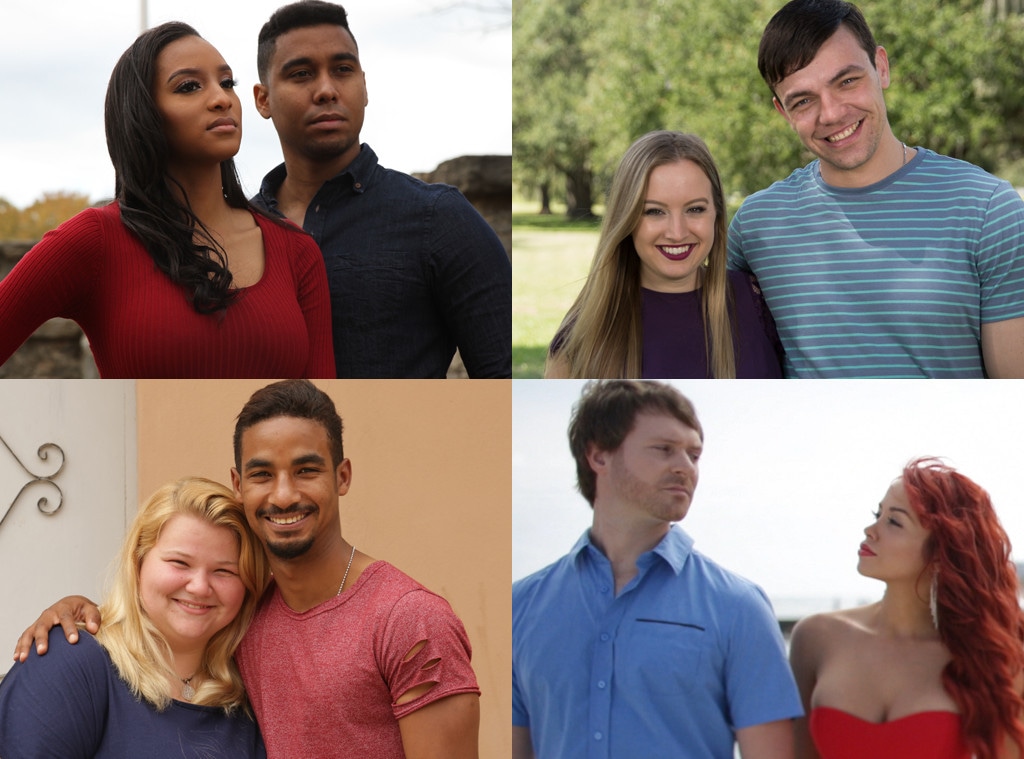 TLC
First comes love, then comes a K-1 visa, then comes marriage, then comes…? Depends on which 90 Day Fiancé couple you are.
Over five seasons—season six is now airing—TLC's reality show has charted the journeys of Americans who fell in love with a foreigner. The road down the aisle has never been easy for any of these reality TV stars, from family objections to infidelity and jealousy, some of these couples have conquered every bump imaginable. But, not every couple stood the test of time and the pressures of marriage, there are some 90 Day fiancés who became 90 Day divorcees.
Take a walk down 90 Day memory lane with us below and find out the status of your favorite reality TV couples, including some exclusive updates from fan-favorite couples.
90 Day Fiancé airs Sundays, 8 p.m. on TLC.