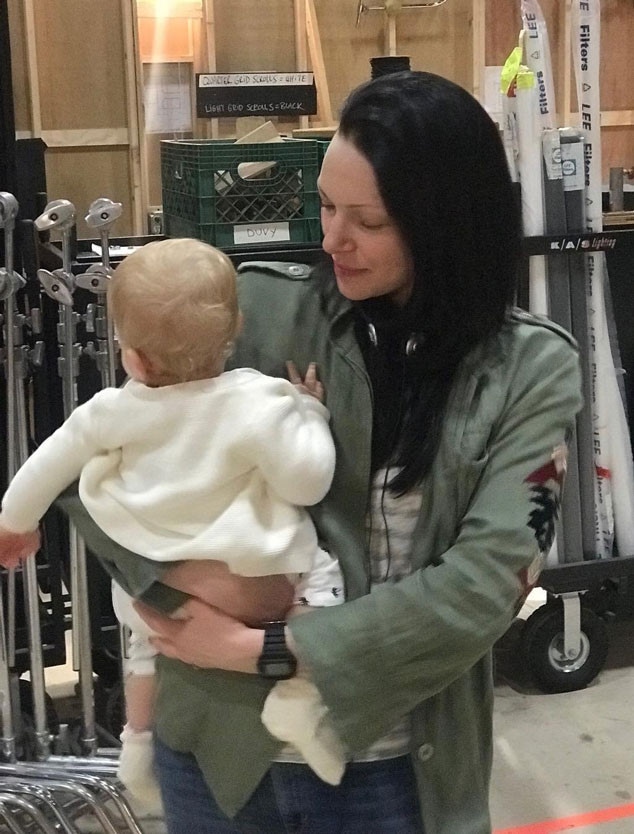 Instagram
Laura Prepon is giving her fans the first glimpse of her daughter, Ella.
It's been over a year since the Orange Is the New Black star gave birth to her first child with beau Ben Foster, but the couple has been keeping their baby girl out of the spotlight since that time. In a sweet new snap on social media, Prepon holds her baby girl on the set of the Netflix series.
"Visit from my little one on set while directing this episode of #OITNB. #FemaleFilmmakerFriday #orangefamily," Prepon captioned the photo, in which her daughter's face is strategically turned away from the camera.
It was reported in early 2017 that Prepon was expecting, months after confirming her engagement to Foster. In Aug. 2017, E! News learned that the couple had welcomed their first child together.
The private duo went on to tie the knot almost a year later, with Prepon confirming their nuptials in June 2018. "Just Married!" Prepon captioned a photo of the couple on their wedding day. "Thank you for all the love and support. Wishing all of us the good stuff!"
This new photo of the couple's daughter on set of OITNB follows shortly after it was announced that the Netflix series will end with season seven.