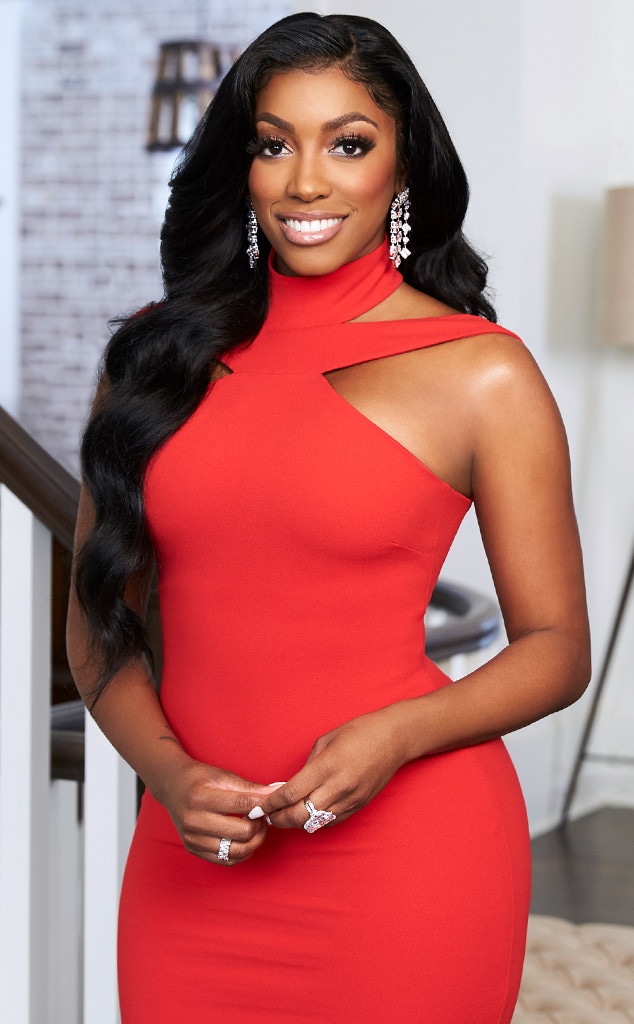 Alex Martinez/Bravo
Porsha Williams is having a girl!
The 37-year-old Real Housewives of Atlanta star announced last month that she and Dennis McKinley are expecting their first child together. On Saturday, Williams held a gender reveal party, and when pink confetti was launched into the air, guests learned that the couple is expecting a daughter.
On Friday, Williams posted on her Instagram page a photo of her and McKinley kissing, writing, "Can't believe we will know the sex of our baby tomorrow...What do y'all think girl or boy???? #Mommy & Daddy."
Last month, many fans speculated that Williams hinted that she was expecting a girl when she commented on a photo of babies napping on hair salon chairs and wrote, "Omg I wish my baby was out !! I would have her right there getting done up lol."
Two weeks after Williams announced her pregnancy, she revealed that she and McKinley are engaged and showcased a more than $750,00 diamond engagement ring.
"I said yes!" she wrote on Instagram at the time. "Matter of fact I said HELL YESSSS lol !! Love you baby #DM I'm ready for the rest of our life."
Last week, Williams joined fellow pregnant Real Housewives of Atlanta star Kenya Moore at her baby shower. The 47-year-old had announced in April that she was expecting her first child with husband Marc Daly.
"Last night was absolutely beautiful!! @thekenyamoore lit the room up with her beautiful mommy glow!" Williams wrote on Instagram. "You and Marc are gonna be wonderful parents #MagicalNight #FairytalesComeTrue #CelebratingBabyDaly #Friendship #Blessings."