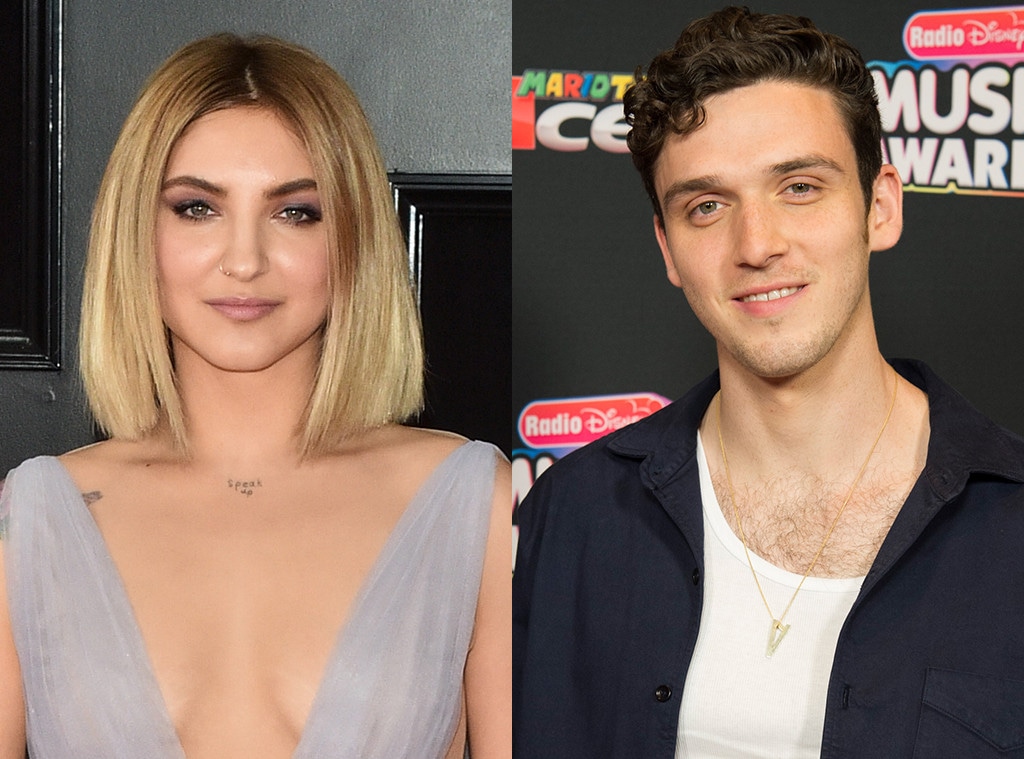 REX/Shutterstock; Image Group LA via Getty Images
Are they or aren't they a couple?
That's the burning question fans of Julia Michaels and Lauv can't stop asking as the pair continues to fuel romance rumors on and off stage.
While the pair recently collaborated on "There's No Way," both artists are raising eyebrows for their social media behavior.
Need proof? Earlier this week, Lauv took to Twitter and gushed about a special lady in his life.
"I have the best girlfriend in the world," he cryptically wrote to his followers without naming any names. "Okay, that's all I gotta say, you can get back to your night xoxo cool."
Fans immediately responded saying how cute the singer is with Julia. Recently, the pair shared the same stage together on The Late Show With Stephen Colbert. They also performed together earlier this month in Minneapolis where the chemistry could not be denied.
And then there's the Instagram posts (and music video) that appear to show a duo that's more than just friends.
Most recently, Julia posted a photo on top of Lauv's lap with a guitar in hand. "Thanks for the fun Minnie :)," she shared with her followers. Hmmmm!
Whatever the case may be, both artists have a full plate on their schedule.
Julia is set to appear on Keith Urban's Grafitti U World Tour when it hits Australia early next year. As for Lauv, he is currently touring with Ed Sheeran and Snow Patrol while also performing intimate concerts in a city near you.
Where will these two end up next? Stay tuned!