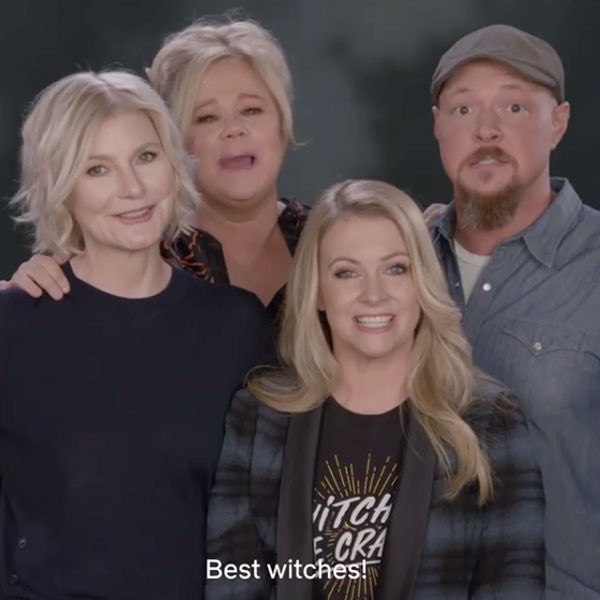 Instagram
Reunited and it feels so witchy!
Ahead of the launch of Netflix's Chilling Adventures of Sabrina, the stars of the original Sabrina the Teenage Witch reunited to give the new cast some advice. Melissa Joan Hart, Nate Richert, Beth Broderick and Caroline Rhea teamed up with Netflix to send their "best witches" to the Chilling Adventures cast in a new Instagram video.
"So tomorrow, the Chilling Adventures of Sabrina drops on Netflix," Hart says in the video. "And I just wanted to send my best witches to Kiernan Shipka, AKA the new Sabrina Spellman. By the way, from one Sabrina to the other...if you're ever given a choice between a broom and a vacuum, choose the vacuum."
"I just wanted to say hello to the new Harvey, Ross Lynch," Richert says. "I hear the new Sabrina is scarier and pretty damn twisted. I'm rooting for you buddy. Stay alive!"
Next up is Rhea, who sends her "best witches" to Lucy Davis for being Aunt Hilda 2.0.
"And now I get to be Etta Candy. I'm so excited," Rhea says. "Can't wait to see the Chilling Adventures of Sabrina."
Broderick also says how excited she is to see the new series and witches Miranda Otto (Aunt Zelda) "all the best."
"From our cover to yours, best witches!" the cast says.
Chilling Adventures of Sabrina debuts Friday on Netflix.