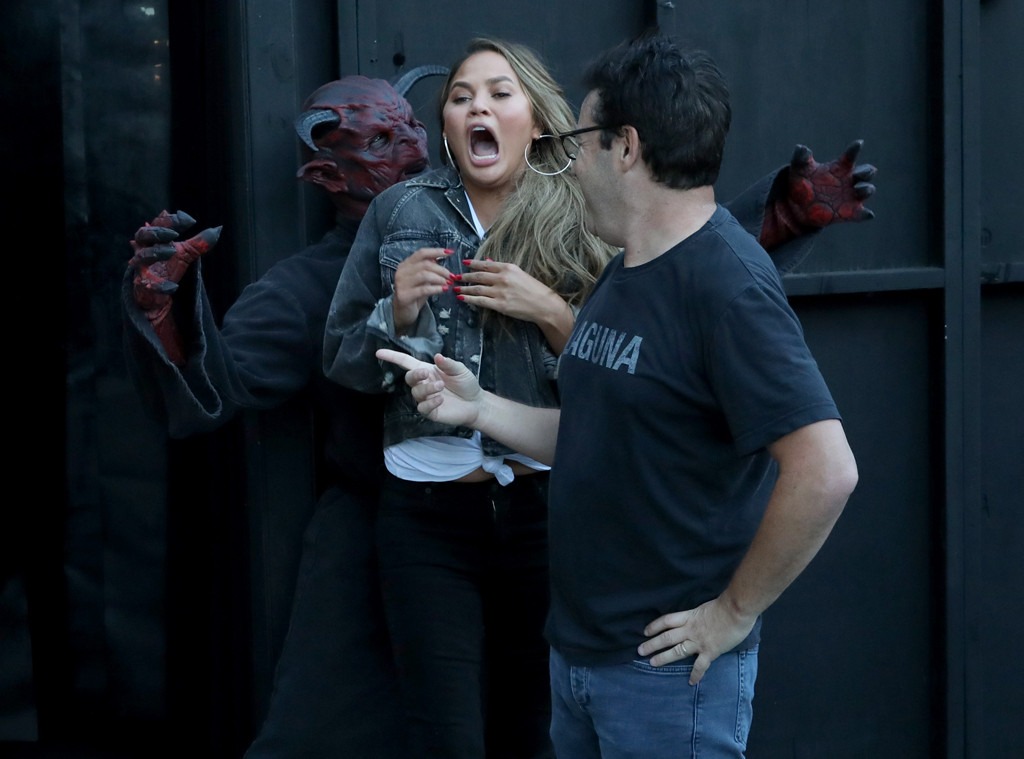 Michael Rozman/Warner Bros.
Is there anything better than a good Ellen DeGeneres celebrity scare? Yep, Ellen DeGeneres sending celebrities through haunted houses. It was Chrissy Teigen's turn to face the dark hallways and bloody faces with executive producer Andy Lassner when The Ellen DeGeneres Show sent them through the Purge Maze at Universal Studios Halloween Horror Nights.
"I would like to say Andy was really brave, but that would be a total lie," the talk show host said introducing the segment.
The duo put on a brave face ahead of the five-minute maze, but it quickly fades away, especially in the mannequin room, which, yeah, is frightening.
Chrissy seems to be having a blast in the video below, even when she's shrieking in terror and holding Andy. For added enjoyment, put on the closed caption for gems like, "[Chrissy shrieking]," "[Shrill screaming]" and "[Chrissy whimpers]."
It seems the Purge maze doesn't play by Andy's haunted house rules and characters come back more than once. However, a good tip from Andy should you find yourself in a haunted house, look to the shoes to spot potential terrors or just dummies.
At one point, Chrissy is so nervous she screams when there's nothing around the corner.
"Don't get upset if there's nothing there," Andy scolds.
When they finally make it out, Chrissy asks Andy if he's happy it's over.
"I've never been more happy about anything," he admits.
If you want even more scares, revisit Ariana Grande's haunted house tour. It's worth it.