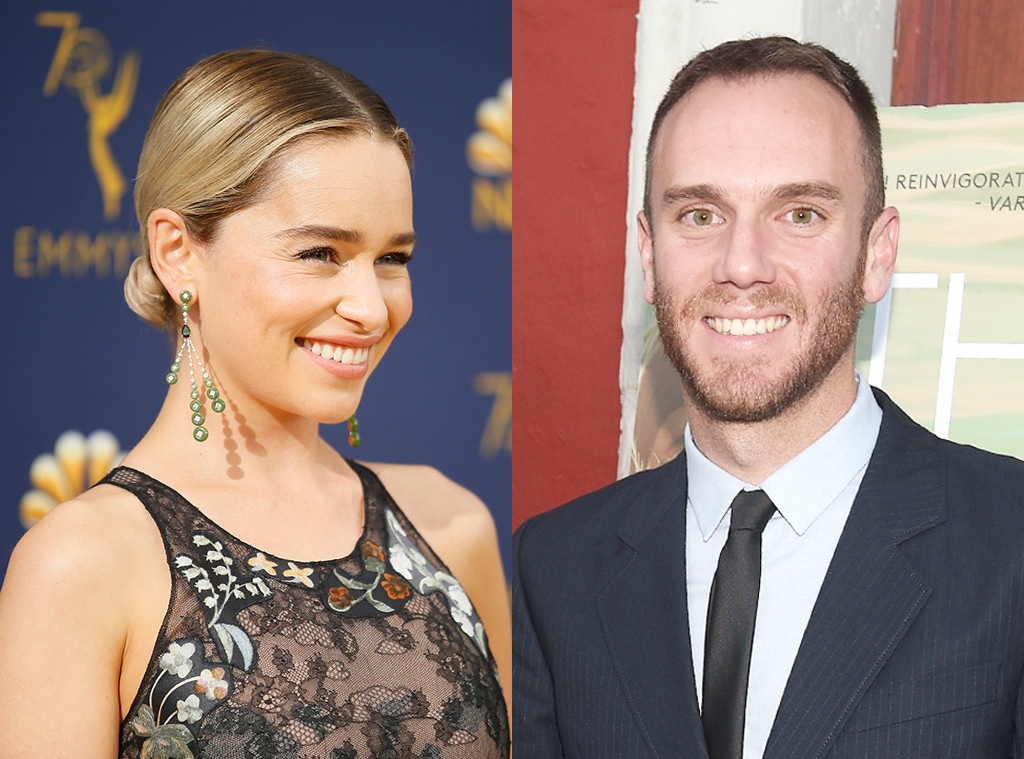 AP Images/Getty Images
Step aside, Winter.  There's potentially a new fiery romance in town and it involves none other than the Mother of Dragons herself, Emilia Clarke.
The Game of Thrones star turned 32 on Tuesday and celebrated it with her apparent new beau, Charlie McDowell. Both Clarke and McDowell posted the same picture on Instagram. The photo shows two shadows on the sand with presumably Clarke getting kissed on the cheek. Her hand is up most likely holding a pair of shoes. McDowell captioned the picture, "Happy birthday, E" with a heart emoji. 
Her caption felt pretty similar. "Well that was a birthday I won't be forgetting in a while," she wrote. She also included a heart emoji.
McDowell was previously linked to The Girl With the Dragon Tattoo star Rooney Mara back in 2012.  The 35-year-old filmmaker is the son of legendary British actor, Malcolm McDowell, and also happens to be the stepson of The Good Place's Ted Danson. Not a bad family tree.
As their seemingly new-ish relationship heats up, the Game of Thrones world is winding down. In June, the Daenerys Targaryen actress posted a tribute to the show and what it all meant to her. "It's been a trip @gameofthrones thank you for the life I never dreamed I'd be able to live and the family I'll never stop missing," she wrote on Instagram.
In September, Clarke discussed the show's final season and its impact on the cast. "It's bittersweet, we've all done a lot of crying. There's been a lot of crying on set," she said.
Clarke also said it felt like an "existential crisis."
She spouted somewhat similar words when discussing filming her last ever scene as Daenerys. "It f--ked me up," she told Vanity Fair in May.
Take a look at some of the other Game of Thrones romances below!
For now, Clarke doesn't seem to be flying Solo anymore.