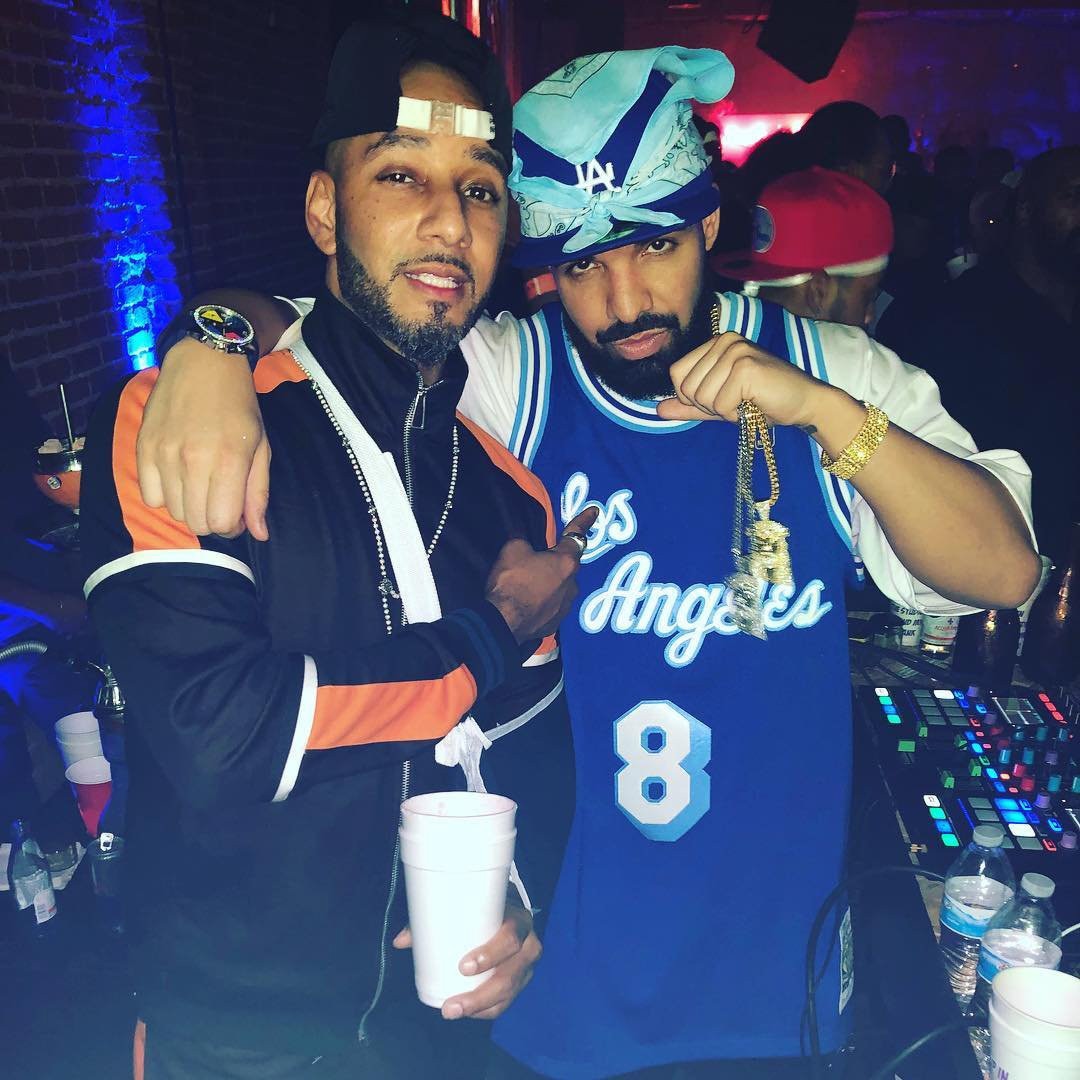 Instagram
If you're reading this, it's too late to get an invite to Drake's ultra-exclusive birthday party.
Because on Tuesday night, the rapper celebrated his 32nd birthday in the best possible way. He hosted an ultra-exclusive 2000s themed party, complete with a 7/11, Blockbuster Video and even cars from the classic MTV show Pimp My Ride. 
All of rap's biggest players, like Diddy, Chris Brown, French Montana and more, gathered at Goya Studios for the event produced by the H.Wood group. For the fête, guests were asked to arrive in their best 2000's attire to give the party a true feeling of being blast to the past. Drake himself dressed up as Fabolous, while rapper French Montana sported baggy jeans and an over-sized jersey. 
Inside the venue, the lucky attendees were treated to spiked Slurpees and assorted snacks from the 7/11, in addition to lottery tickets. Not to mention the Chanel bags that can cost upwards of $5,000, which the ladies went home with at the end of the night. Jordyn Woods happily flaunted the luxury item on her Instagram story, where she joked, "Never leave the function empty handed."
At his party, Drake also paid tribute to the leading lady in his life: his mom, Sandi Graham. The "Hotling Bling" rapper made Sandra's Rose Room, which was decorated with pink and white bouquets of flowers and pictures of Drake and his mother throughout the years. 
Party-goers danced and mingled to the tunes of the 2000s, especially when Drake became the mix master in the DJ booth. He got some help at the booth from Swizz Beats and other musically inclined attendees.
For the main event, Drake blew out the candles on a Motorola Timeport inspired cake. 
The A-list invitees could also buy airbrushed t-shirts that commemorate the rapper's birthday at the pop-up JayDee's Connection store.
We guess you can say Drake knows how to "Take Care" of his guests!