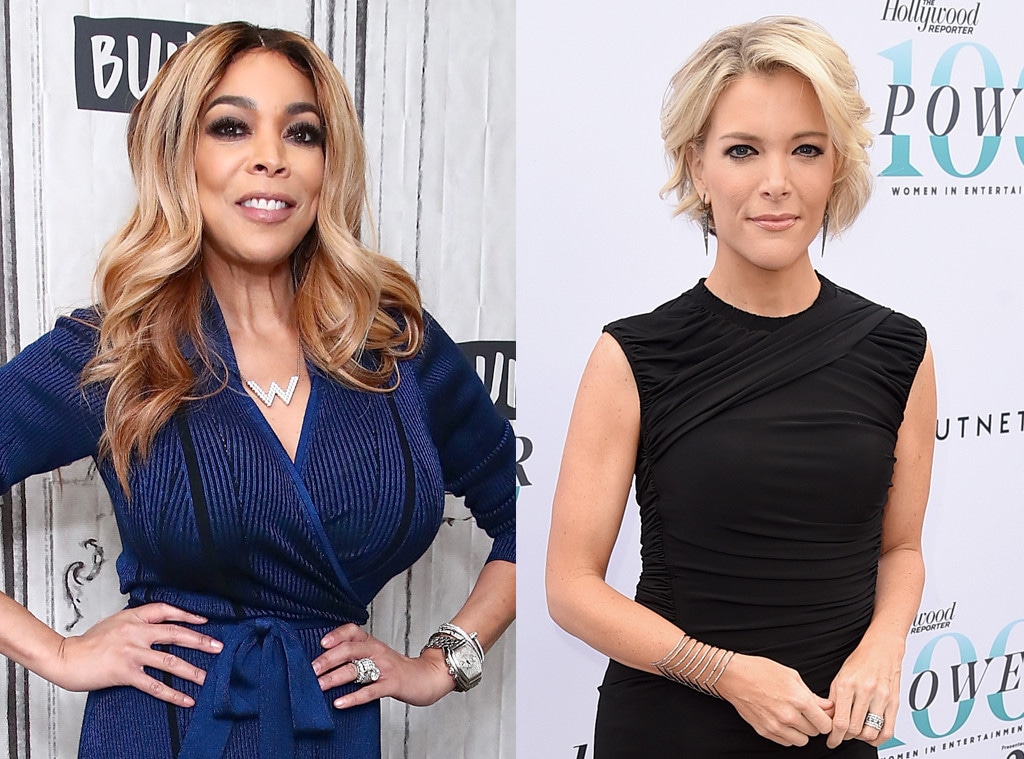 Getty Images
Wendy Williams tells it like it is.
The talk show host is known for being no-holds-barred when it comes to discussing pop culture or other subjects on her show. Her discussion with Rev. Al Sharpton on Wednesday was no different. 
On Tuesday, Megyn Kelly made a comment about blackface during her show Megyn Kelly Today, and the statement received immediate backlash. "What is racist? You get in trouble if you are a white person who puts on black face on Halloween, or a black person that puts on white face for Halloween," she said on her show. "It was okay when I was a kid as long as you were dressing like a character."
Kelly later apologized for her opinion, but her remark about blackface still drew some ire from others on Wednesday. A few hours after her show, the host released an email statement about it and apologized for it again during her show on Wednesday. "I realize now that such behavior is indeed wrong, and I am sorry," she said in an email to NBC colleagues. 
"The history of blackface in our culture is abhorrent; the wounds too deep," she continued. "I've never been a 'pc' kind of person — but I understand that we do need to be more sensitive in this day and age."
Wendy Williams brought it up on her show The Wendy Williams Show on Wednesday and commented why she was so shocked to hear Kelly make these types of comments. 
Take a look at the list below of some of Williams' best rebuttals yet.
And we know there will be plenty more "hot topics" with Williams.