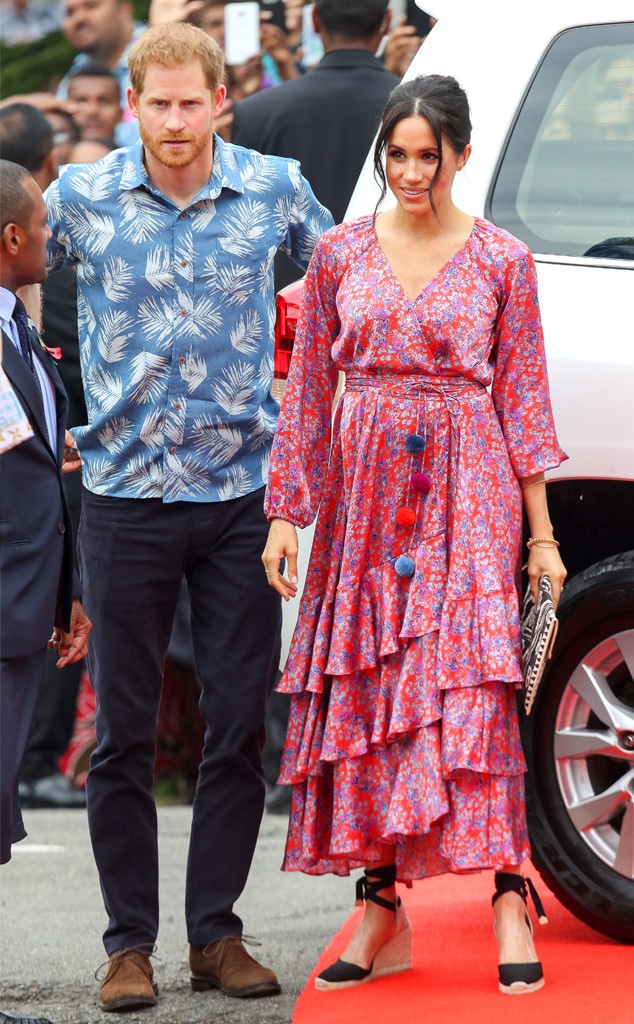 Chris Jackson/Getty Images
Samantha Markle seems to be reigniting her feud with her sister, Meghan Markle.
It was just one week ago that Samantha publicly apologized to Meghan and her husband, Prince Harry, for any "past misunderstandings." There's been increasing tension between Meghan and some of her family members, including Samantha and dad Thomas Markle, over the last year. But last week, Samantha said she wanted to put all of the drama behind them for the sake of Meghan's pregnancy.
"Everybody just needs to shut the heck up and let this be a great thing for them, for the world, for the family and that's where I'm at," Samantha told DailyMailTV. "It's so important that everybody put their egos aside. Meghan's done some things with my dad, but in my heart, I love her and I want her and the baby to do well."
Watch:
Meghan Markle Promotes Education in First Royal Speech
Then, speaking directly to Meghan and Harry, Samantha apologized for past tension and expressed her excitement for the couple and their baby.
"I'm so excited, I'm so happy for you and I really, really am sorry for any of the past tension and confusion and misunderstandings and asinine things I've said when I just didn't understand what was going on and I wanted things to work out for my dad," Samantha said. "But this is just a great time for you guys and Meg, I love you. Congratulations to both of you. Let's just let it all go and you two be wonderful happy parents – I'm so happy for both of you."
But now, Samantha is calling out her sister for a speech she gave at the University of the South Pacific in Fiji on Wednesday, saying it was filled with "lies."
"As a university graduate, I know the personal feeling of pride and excitement that comes with attending university," Meghan began her speech. "From the moment you receive your acceptance letter, to the exams you spend countless late nights studying for, the lifelong friendships you make with your fellow alumni, and the moment you receive your diploma. The journey of higher education is an incredible, impactful and pivotal one."
"I am also fully aware of the challenges of being able to afford this level of schooling for many people around the world – myself included," Meghan went on to tell the crowd. "It was through scholarships, financial aid programmes and work-study where my earnings from a job on campus went directly towards my tuition - that I was able to attend university. And, without question, it was worth every effort."
In response to Meghan's speech, Samantha wrote on Twitter, "Our father paid for all of her education! This speech is not true."
"Stop the enabling!" Samantha also tweeted. "Do not ever reward a lie it does not matter how fluffy it is! It is wrong and there is no force on the planet that will take this away from my father. She should inspire women with the truth and with gratitude! Roll [sic] model thankfullness and truth, not lies."
Harry and Meghan are currently on their first royal tour as a married couple. The duo will wrap up the tour next week in New Zealand.