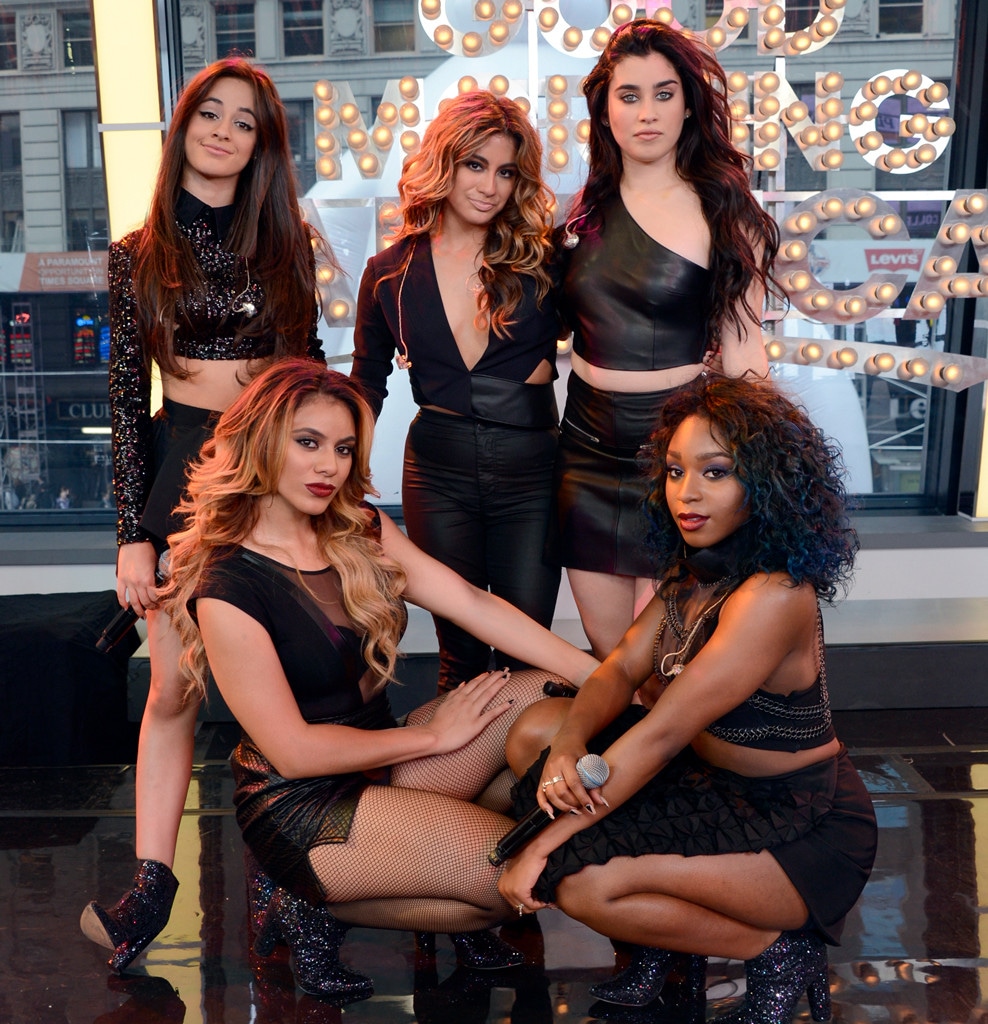 ABC via Getty Images
The songstresses of Fifth Harmony are trying out their own melodies. 
Nearly two years since Camila Cabello  left the pop girl group to forge her own career, her former bandmates have also dipped their toes in the solo pond as of late—just like they said they eventually would. 
"We are four strong, committed women who will continue with Fifth Harmony as well as our solo endeavors," the remaining four assured fans back in December 2016. 
They stuck to their word, releasing their third studio album and first without Cabello, Fifth Harmony, nearly a year later in August 2017. As the history of pop groups could have predicted, they remaining four revealed in March that they would be taking a hiatus to shift gears into their own careers.  "After six years going hard, non-stop, we also realized that in order to stay authentic to ourselves and to you, we do need to take some time for now to go on a hiatus from Fifth Harmony in order to pursue solo endeavors," they jointly said. 
ABC/Emma McIntyre/AMA2018
By that time, Cabello had already released two hit tracks with fellow male artists and made her solo debut on "Crying in the Club" in May 2017. Co-written by Sia and Benny Blanco, the song went platinum in the United States, but did not reach the top of the charts and was cut from her eponymous first album, Camila, released the following January. Her second single, "OMG," with Quavo achieved similarly moderate success in the top 100, but was also ultimately not included on the album. 
A month later, "Havana," however, peaked at number one on the Billboard Hot 100 chart and garnered an MTV Video Music Award for "Video of the Year" as well as three American Music Awards.
While Cabello carved out her musical identity, Normani made her own musical splash when she released "Love Lies," with Khalid on Valentine's Day. The Love, Simon single went two-times platinum in the United States and reached number nine on Billboard's Hot 100 chart.
"I can't contain myself. I just woke up from the best nap ever and saw this. Thank you to everyone that supported this record," she wrote of the chart news on Instagram. "I love you @thegr8khalid you already know this LOOK WHAT WE DIDDDDD. IM STILL SCREAMINGGGGF Thank you GOD!!!!"
It even garnered the songstress a Teen Choice Award and set the stage for her own debut, which took shape this week when she dropped two tracks with Calvin Harris for an EP, "Checklist" and "Slow Down." With co-writing credit and Harris as producer on the songs, both jams went the dance route with pulsing beats that leave listeners instantly grooving. 
Dinah Jane also made fans want to get up and move when she dropped "Bottled Up," featuring Ty Dolla Sign and Marc E. Bassy, in September. Reminiscent of Fifth Harmony's "Work from Home," the bop reached the 29th spot on Billboard's US Rhythmic chart and has amassed more than 5 million YouTube views since late last month. 
Earlier this month, she made her solo TV debut on The Tonight Show, where she performed the song live. 
Lauren Jauregui took more of a slow-burning approach to her first solo single when she dropped "Expectations" on Tuesday. A mix of soul, pop and R&B, the 22-year-old showcases her vocal chops on the slinky and soulful track she wrote herself and that Kid Harpoon produced. 
"ITS F--KING OUT AND THIS IS REAL AND IM CRYING!!!!! GO COP THAT S--T!!!" she wrote to her more than 6 million Instagram followers late Tuesday. 
While it's too early to know how the song is charting, the video has garnered more than 400,000 views in just a day. 
In a similar style, Ally Brooke went for a slow jam as the lead artist on "Perfect," a track she dropped back in January. The song, a collaboration with DJ Topic, features acoustic elements and reached the 38th spot on Billboard's Hot Dance/Electronic Songs chart. However, she is expected to release her official debut single later this fall.