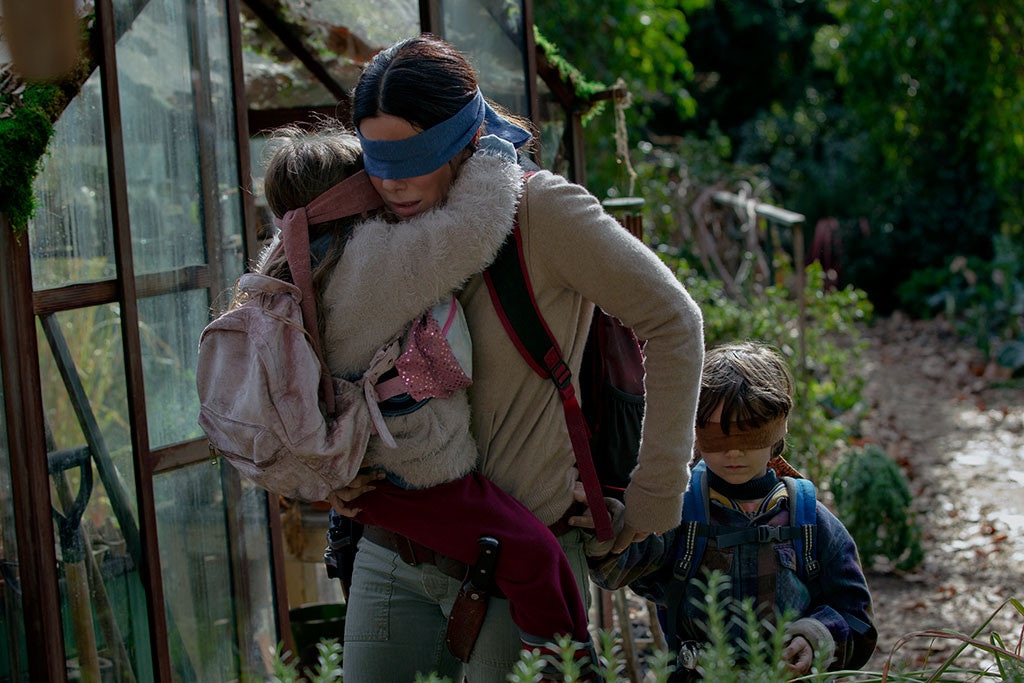 Netflix
Prepare to hold your breath for this entire trailer. 
The first preview for Sandra Bullock's upcoming film Bird Box has just debuted and let's just say you'll be on the edge of your seat for the entire 3 minutes. 
Described as a "post-apocalyptic horror film," the Netflix movie is based on Josh Malerman's 2014 novel and stars the Oscar winner as Malorie, a mother of two who must face a mysterious force that has decimated much of the world's population. 
As we can tell from the trailer, the force is an "entity that takes on the form of your worst fears," so described by Lil Rel Howery's character. In order to survive, Bullock flees with her two kids and must travel down a river. In addition to outlasting a two-day journey on the river, the trio must do it all while blindfolded. 
"Every single decision I have made has been for them," Bullock powerfully declares in the trailer. Needles to say, she's playing a mom on a serious mission. 
The actress joins a star-studded cast featuring Tom Hollander, Machine Gun Kelly, BD Wong, Sarah Paulson and John Malkovich. 
The film, directed by Susanne Bier, will be released by Netflix on December 21. 
You can catch your breath now!