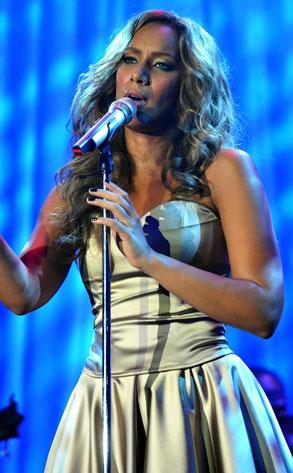 Lester Cohen/WireImage.com
OK, so maybe Simon Cowell does know what he's talking about, after all.
The Cowell-sanctioned Leona Lewis just rewrote chart history as her debut album, Spirit, opened at No. 1, making her the first solo British artist ever to have a rookie release open atop the Billboard 200.
And that's not all. Spirit's big bow also makes Lewis the first female Brit ever to debut at No. 1 and the first to reach the top in any week since Sade's Promise more than 22 years ago. Lewis' album also claimed the biggest digital sales week ever for a new artist.
Finally, Spirit, which sold 205,000 copies for the week ended Sunday, per SoundScan, is the biggest opening for a new female artist since Carrie Underwood's Some Hearts sold 315,000 debut copies back in 2005.
Prior to Spirit, Joss Stone held the record for the highest debut for a female Brit with a No. 2 bow for Introducing Joss Stone, and Amy Winehouse had the highest rookie bow with Back to Black at No. 7.