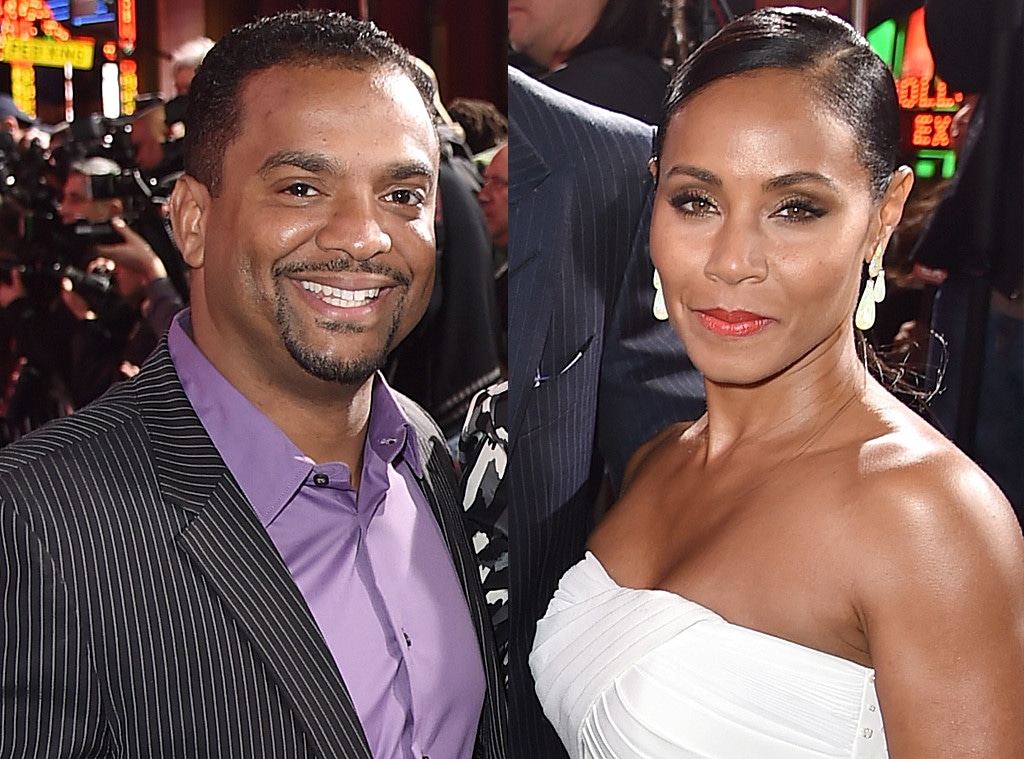 Kevin Winter/Getty Images
Will Smith's former co-star Alfonso Ribeiro is shutting down any speculation that he once went on a date with his pal's wife, Jada Pinkett Smith.
During the latest episode of her Red Table Talk series, posted on Facebook Monday, Jada told Will that she once dated his Fresh Prince of Bel-Air co-star Alfonso. "I actually think I dated Alfonso," Jada said, to which Will agreed that "yes" she did go on a date with him.
"And he like took you on a motorcycle or something?" Will asked.
"I think so," Jada replied. "My memory is...I've dated a lot people...but we went on one date."
But when Jada shared that particular clip from the episode on Twitter this week, Alfonso replied that her memory is "a little off."
"Sorry Jada. Your memory is a little off," he tweeted. "We went to lunch with your family when we both guest starred on A Different World the year before you became a regular."
After seeing his reply, Jada told him, "my fault Alf... I thought it was a date."
During the same Red Table Talk episode, Will went on to reveal that he had asked Alfonso to hook him up with Jada after seeing her on A Different World. The duo then went to watch a taping of the show in order for Will to meet Jada, but, as fate would have it, he ended up meeting his first wife, Sheree Zampino, in the audience first.
Sheree and Will tied the knot in 1992, the same year the duo welcomed their son, Trey Smith. Three years later, Sheree and Will divorced and Will went on to marry Jada in 1997.
You can see more from the episode HERE.