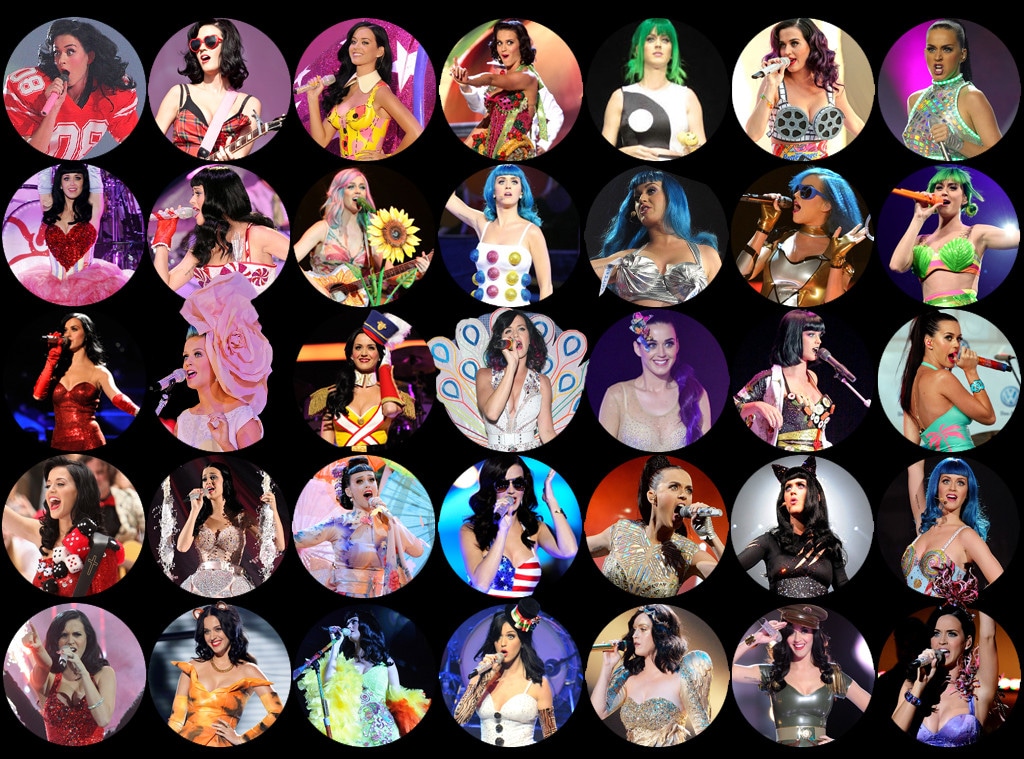 Melissa Hebeler/E! Illustration
Get ready to purr Katy Perry fans, because this one's for you!
As we wait to see whether or not the "Chained to the Rhythm" singer will be dubbed the queen of concerts AKA whether or not she wins the E! People's Choice Award for Concert Tour of 2018, we might as well take a look back the singer's best concert fashions.
Isn't that the real reason you go to see the California native live in concert?
OK, obviously you go because Perry can sing and she is one stellar performer, but her out-of-this world costumes are part of the reason we love the 34-year-old star's tours year after year.
Sometimes she's dressed like the chicest candy cane, while other times she's the perfect retro beach babe.
On occasion, she rocks metallics that make us feel like we've been transported to outer space and then there are all of the fruit-inspired ensembles that she's donned that are both juicy and sweet.
The "Roulette" singer not only slays on the stage with her moves and amazing tunes that we can't help but jam along to, but when it comes to her costumes she is a real winner...at least in our books.
No matter why you love Perry, you have to admit that her ability to make just about anything look good on stage is something that should be celebrated.
Therefore, we've rounded up her best concert costumes below, including some fresh picks from her Witness Tour, which is the same tour that earned her a People's Choice Awards finalist spot.
After you've taken it all in and decided which of Perry's ensemble choices will be your next costume party inspiration, make sure to mark your calendars, because the 2018 PCAs airs this weekend and Perry could come out a winner!