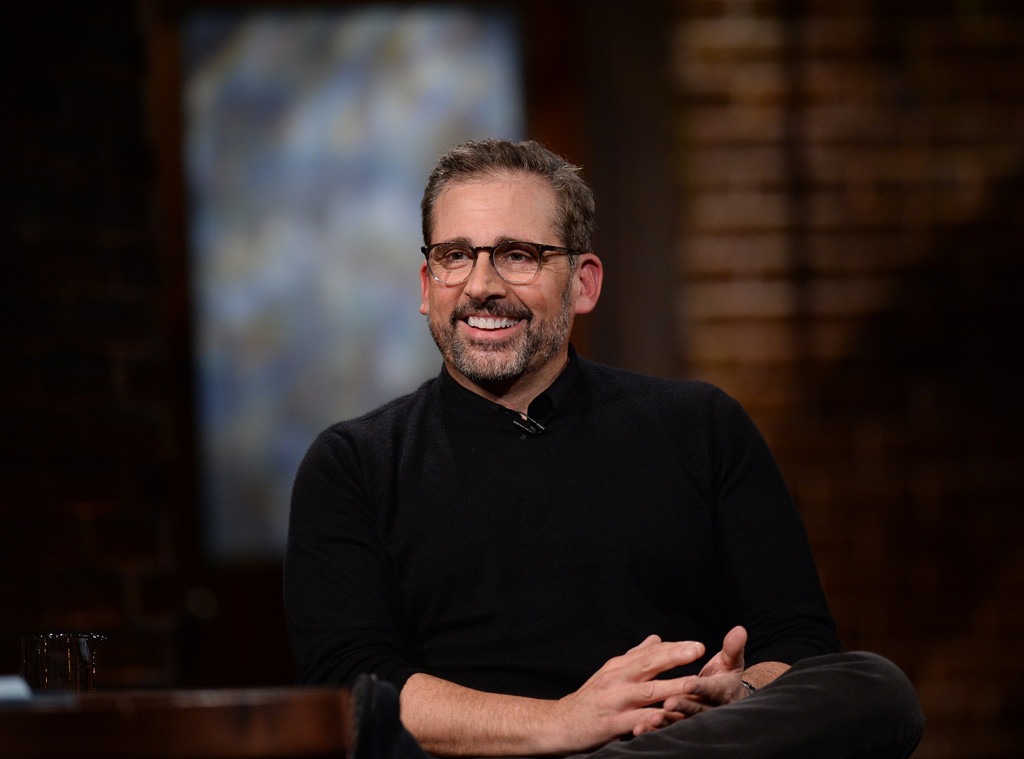 Bravo
In case you forgot, Reese Witherspoon and Jennifer Aniston are starring in a TV drama for Apple. OK, now that you remember there's some news: Steve Carell is going to star opposite Aniston and Witherspoon in his return to series regular TV. This is his first regular gig since departing The Office in 2011.
E! News has learned Carell will play Mitch Kessler, a morning show anchor who is struggling to maintain relevance in the changing media landscape. Production on the series is set to begin in late October 2018. Yes, you'll finally, probably, be able to see it soon. The Apple series was originally announced in November 2017.
Since leaving The Office, Carell has made a name for himself in dramatic roles on the big screen. He's currently starring in Beautiful Boy opposite Timothee Chalamet. Other roles include Battle of the Sexes, The Big Short, Foxcatcher and the upcoming Welcome to Marwen.
The untitled series, which is also executive produced by Aniston and Witherspoon, will provide an inside look at the lives of the people behind one of TV's top morning shows. Mimi Leder is directing with Kerry Ehrin serving as writer, executive producer and showrunner. CNN's Brian Stelter is consulting on the show, with his book, Top of the Morning, providing additional background material. Lauren Levy Neustadter, Michael Ellenberg and Kristin Hahn are also executive producers.
No premiere date has been announced.
The Witherspoon-Aniston series is just one of many high-profile projects in the works at Apple. The tech company has streaming shows starring Octaviva Spencer, Aaron Paul, Chris Evans and many more of Hollywood's hottest names attached. Check out what's going on with them here.